Jan Hugenroth is the founder and managing director of Next Matter, a standard software solution for operations teams. With a strong sense of operations and a mind for technology, he decided in 2018 to combine the two worlds and found Next Matter. He developed his enthusiasm for lean processes and efficient teamwork during his time as engagement manager at McKinsey & Company. There he looked after customers on topics such as digitization, organizational change, process optimization and growth strategy. In the "5 things I can't work without" series, he reveals what keeps him happy at work.
5 things I can't work without: Jan Hugenroth from Next Matter
Freedom:
To wake up in the morning with the certainty that I can determine every minute of my day myself , for me is absolute freedom and the greatest privilege. What works optimally for me as an entrepreneur can also be achieved for teams and employees in larger companies if freedom is firmly anchored in daily collaboration. I learned at McKinsey to give employees maximum entrepreneurial flexibility and the freedom to organize their work and I now live at Next Matter.
Aims: Consciously or unconsciously, we prioritize something in every year, every quarter, every month, every day, every hour and every minute we do. If we do not consciously set these goals ourselves, then others will set them for us. In addition to the freedom to organize my day and my work as I see fit, goals are essential for me. Without goals, work becomes meaningless to me; boring without ambitious goals. With the right goals, it becomes a daily challenge for me that is fun and which will hopefully have meaning beyond my life.
Structure: We deal with the architecture and structure of work on a daily basis. Work comes in an endless number of forms: individual tasks, larger projects, recurring processes, by hand, with machines, fully automated, supported by software or in cooperation with partners and suppliers. But no matter what work looks like in the end, it always follows a form, structure and sequence. Companies often overlook the fact that structures are constantly evolving. But that's not an excuse to introduce one. My own structure is reflected in my calendar. I have fixed times for the team, for customers, for my own development and growth processes. And of course I keep unstructured time in this structure – for family, for myself.
Inspiration: The hobby classics are still the most important source of inspiration for me today: meeting friends, listening to and making music, reading, traveling. I always have music with me. Depending on the form of the day and the week, hard rock with AC / DC, piano with Chilly Gonzales, electro with Boris Brejcha, pop rock with Coldplay, alternative with The Killers, but also hip-hop or classic. My guitar has been with me since I was six and it's the best way for me to come up with new ideas. Since traveling is currently not possible, books have to be used, for example "Guns, Germs & Steel" by Jared Diamond and "The Swerve" by Stephen Greenblatt. Each book is a journey into the history of our modern world.
Supporter: My family and friends as well as our team, our customers and investors at Next Matter are companions and supporters without whom nothing works. We built our company remotely from day one, which enables us to combine our daily work as closely as possible and in the best possible way with our family life and our friends. In my case, these are my wife and son, our families in Germany and Canada, and my friends. This brings the necessary personal energy and support that is necessary for good, fulfilling work.
More successful in the job: This Apps help you with your career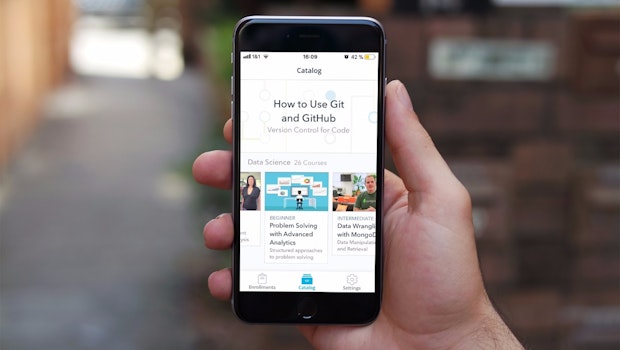 By the way, all other articles from this one You can find the series here.
You might also be interested in