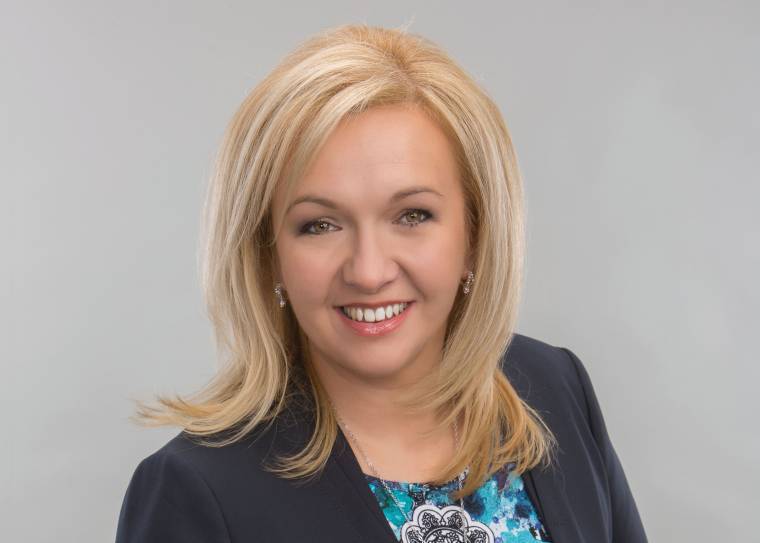 Last week, I received a letter from my car fleet company that although my car's financing will only expire in 14 months, I should order a new one as soon as possible, as the lack of chips has led to such extended delivery times. We would believe that this necessary foresight is a unique problem in this area and will not affect the software market. We couldn't go wrong than that.
Two years ago, I was the first to write about the challenge on Computerworld, which is a common challenge for the TOP 400. Since then, more and more articles have been written on the subject, yet, I feel, some corporate managers behave like the captain of the Titanic: they don't listen to reasonable warnings and rush toward a tragic end result.
Why is this question so exciting?
In a presentation at the Computerworld CIO.hu conference, only 10 percent of companies next year for a new ERP system implementation project or replacement – while we have the lowest proportion of companies using ERP in the EU
Most of the largest companies use products from foreign integrated system manufacturers such as SAP, Microsoft or IFS. However, for these, even if the customer pays for compliance and bug fixes, they do not indefinitely guarantee that all compliance will be resolved on that localized version. With the release of newer and newer versions, they simply cannot sustainably make the necessary changes to the old ones. Typically, there is an expiration date after which this service is no longer provided. Of course, they can also put pressure on customers to upgrade their systems. 8-10 years of IFS Applications only until the end of 2023.
Of course, there will be partners who are willing to keep old systems alive after that, but it is almost certainly not the same.
Next, next, finish
Laymen of course also they may think: why is this such a big deal? The new version is coming, we will install it, and then we will fly on. This, on the other hand, is far from easy for 90 percent of companies. for the past 10 years, companies have been thinking about adapting to the standard features offered by a given software. They squeezed out all the customizations and upgrades they could from software vendors.
The most serious consequence of this was that they could not keep up with technological and functional developments in recent years. They were stuck in the past, could not change their processes dynamically, could not use new, forward-looking features, although in principle they paid for it.
Although it may have seemed cheaper and less risky to do anything, these companies Over a period of 5 to 10 years, they have spent more and lost more than their bolder and more proactive competitors. Many custom developments would have to be practically rewritten, which can certainly be worth both in terms of time and cost by acquiring a completely new ERP system. Which leads to another dilemma: for every 8-10+ years old ERP system with many individual developments, let's see if we wouldn't be better off introducing a new system?
Stay or go?
In recent years, we have helped many clients find the answer to this question. And this is far from trivial. We had a customer where the new version of the existing software clearly gave the best results.
However, we also had a customer who manufactured complex equipment for whom the new version of the existing software could only meet the needs in a standard way 60 percent. . Another piece of software, on the other hand, is 93 percent. There is no question what the customer has chosen: he is introducing the new ERP software, he is doing much better – and of course he has learned the lesson, next time he will not have to wait 10 years to change the version.
Tik-tak
The dates above are amazingly close, even if they don't seem to. After all, who is excited about what will happen in 2027, right? Why is that? Well, because of the pandemic, more and more Western European companies have realized that it doesn't matter if the consultant works from that city in a home office or software developer, or from another country. For this reason, language-speaking ERP specialists are regularly hunted, as most of the projects are already online, not on-site consultations.
The situation is quite serious, there is an amazing struggle for the best experts and developers. Labor costs are constantly rising, and foreign orders seem to be becoming more and more attractive due to the euro exchange rate. As a result, ERP vendors in Hungary also face capacity problems. software vendors can serve.
This is why it is important to see clearly: as a client, they may not necessarily dictate impossible terms, they cannot bargain senselessly on consultant's daily fees. For a couple of years, companies even worked on daily fees of up to HUF 130,000, today it is not uncommon to pay HUF 200,000 or the euro. Moreover, more and more companies are not willing to work on a fixed project price, but so-called on a time and material basis, which does not facilitate the calculation of TCOs or the financing of projects either.
The current situation is completely different from a few years ago: customers compete for good suppliers and not the other way around. In fact, I can even say that a software vendor with a high-performance system and a professional service who can start a new project like a unicorn tomorrow does not exist.
Due to time pressure, it would be extremely important for companies planning smaller, less large projects to move in time, to tie up the capacities of the ideal software vendors to projects planned for a later period, starting in half a year. Otherwise, it may be the case that their versioning project will cost up to 30-40 percent more than if they had stepped in.
Therefore, I strongly recommend that the TOP 100-400 medium-sized companies, if they have not already done so, immediately start preparing for version change projects and ask for offers. Look around the market, they can even find a much better solution. Obviously, it is also worth considering that if you want a really effective, good value for money solution, you should not cut into the preparation project without the support of independent ERP experts.
About the author
Alexandra Kulcsár is the owner of the independent IT consulting company www.erp-consulting.hu, the online ERP blogger of Computerworld. In 24 years, he utilizes his experience gained in about 120+ ERP projects at Hungarian and internationally owned production and service companies. Do you have a question? Write to [email protected]
Hardware, software, tests, curiosities and colorful news from the IT world by clicking here