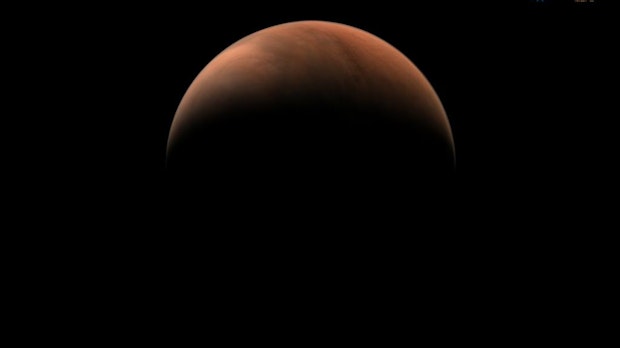 About 300 million kilometers away from the earth, two earthly pictures snap Vehicles pictures like from a vacation. The Chinese Tianwen-1 probe, complete with lander and rover, is waiting to be deployed in the orbit of the red planet. She passes the time with pictures from the orbit. Now the Chinese space agency has released some. The images come from a position 11,000 kilometers away on the far side of the planet. She took other pictures from a height of only 280 kilometers. The US rover Perseverance also continues to shoot its surroundings. In addition to many pictures with more scientific value, he took a number of photos that were put together to form a selfie.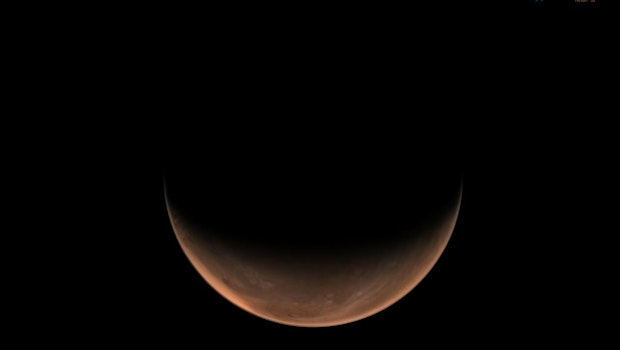 Also interesting: That's why everyone is currently flying to the Red Planet
China cleared Landing date for Tianwen-1 at
The probe has been in their orbit around the planet. In contrast to (almost all) other Mars missions, the Chinese space agency CNSA decided against a direct landing. Tianwen-1 initially navigated to the current park orbit and only recently did the scientists choose a time for the payload to be dropped. It should be ready in mid-May. The probe itself remains in orbit and continues to provide the world with photos and data. After the CNSA has already successfully demonstrated the ability to land vehicles on the lunar surface, it is the first attempt to set up such vehicles on the red planet. If the project succeeds, China would be the third nation after the USA and Russia to land a rover on Mars. The agency points out that Tianwen-1 is the 46th global mission to Mars. Only 19 of them were successful.
Nasa prepares first flight of Ingenuity and names streaming date
NASA lets its already landed rover take pictures of the surroundings and the accompanying mini helicopter. Ingenuity is scheduled to make its first flight attempts in the thin atmosphere on April 11th. NASA announced a live stream for April 12th from 8:30 a.m. Central European Time. He can be reached at the address: https://mars.nasa.gov/technology/helicopter/#Watch-Online.
In addition to the vehicles from NASA, CNSA and the United Arab Emirates, there are currently five more vehicles in Mars orbit.
You might be interested in that too