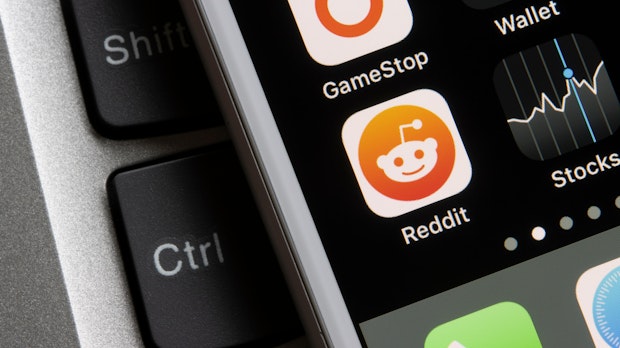 The mostly young small investors who often rely on trading apps such as Robinhood or Trade Republic have with their Use for the Gamestop share inflicted losses on large US hedge funds, some of them billions. Shortseller Melvin Capital, for example, is said to have lost half of its assets as a result of the campaign. In the meantime, the Gamestop fever, which was mainly triggered in the Reddit forum Wallstreetbets, has also spread to German traders.
Reddit user gives tips to German traders
After Robinhood and Trade Republic suspended trading in Gamestop stocks at the end of last week, Reddit posted tips for the so-called "Europe Bros". The Europeans addressed in this way, including German small investors, could therefore use brokers such as Degiro, Flatex or the S-Broker of the Sparkasse to trade Gamestop shares, as it was said. The Reddit post received several thousand responses from users across Europe.
That many German traders actually used notebooks or smartphones to trade Gamestop stocks show Figures from the financial services provider Refinitiv. Accordingly, more than five million Gamestop shares were traded on the major German stock exchanges in the past week alone, as the Handelsblatt writes. At its peak, 1.5 million company papers changed hands on a daily basis last Wednesday. For comparison: on the Thursday of the previous week (January 21) the trading volume was just 75,000 shares.
Also interested in AMC and Blackberry
German traders are obviously not only interested in the Gamestop rally. According to the analysts, they were also very interested in the shares of AMC Entertainment. Only 47,000 papers were traded here on January 21st. On January 27th the number was 9.37 million. Similar, if not quite as steep, increases were seen in Blackberry and Bed Bath & Beyond stocks.
For Reddit, writes the Handelsblatt, German and European traders are an important support. A constant stream of new buyers is required to keep the prices high and thus to be able to further "squeeze" the shortsellers. Meanwhile, on Monday lunchtime in New York City, the Gamestop share was trading a good 25 percent in the red at around 240 US dollars. At the height of the hype it was worth twice as much.
Most read