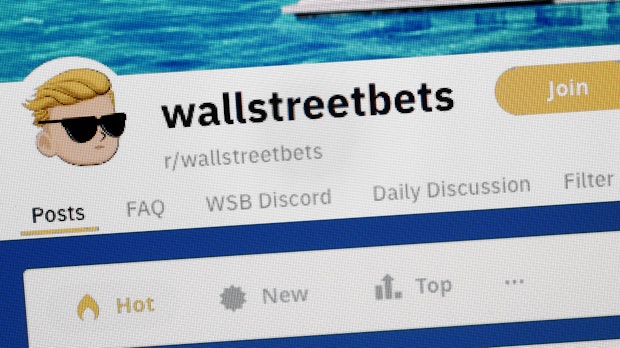 It's a story Hollywood loves. An alleged David – the Robinhood traders around the Reddit forum Wallstreetbets – is investing with a Goliath – the hedge funds that have bet heavily on falling prices in Gamestop and other small stocks – and wins. That promises a high level of audience interest and ringing cinema or streaming box offices.
This is exactly the story Ben Mezrich wants distinguished book and script author, write. Mezrich penned "The Accidental Billionaires", the book that was filmed under the title "The Social Network" and tells the story of how Facebook was created. Mezrich has written over 20 books to date and has sold more than six million copies in total. He prefers to deal with technical issues. His last book called "Bitcoin Billionaires" was published in 2019 and is also planned for filming.
The Antisocial Network: Robinhood traders fighting with hedge funds
"The Antisocial Network" is now about the recent story of a group of Wall Street rebels with at least six million users go who has done serious financial damage to multi-billion dollar hedge funds with trader apps like Robinhood and a Reddit forum that more or less coordinated the actions.
So far, estimates are in the range of $ 20 billion in damage. The largest short seller, Melvin Capital, had lost more than half of its assets due to the Robinhood traders and their support from stocks such as Gamestop, AMC, Blackberry or Nokia and had to be bailed out with an emergency financial injection.
MGM buys Mezrich book rights before it is written
Mezrich had hardly suggested the book when the Hollywood studio MGM had already secured the film rights. So there will be another cooperation between Mezrich and Michael DeLuca. DeLuca produced the Facebook film. The Winklevoss twins are traded as executive producers, with Oscar nominee Aaron Ryder producing. For Mezrich, it's not the only ongoing film project. His book "Bitcoin Billionaires" will also be filmed, as will his novel "The Midnight Ride".
After that Mezrich first suggested and sold the story for the first time last week, not much is known about the content. Above all, it is unclear which part of the story Mezrich wants to tell, i.e. where he sets the beginning and the end of the story and what twist he will give the topic. The fact that the events of the past week will play a role can be considered certain.
Most read