According to a book to be published soon, the Chairman of the Joint Chiefs of Staff, General Mark Milley, took secret measures in the last days of the era of former President Donald Trump to avoid the outbreak of a war between the United States and China, due to his fear of the deterioration of the mental state of the Republican billionaire after his defeat in the elections.
According to the book "Beryl" (Danger) by journalists Bob Woodward and Robert Costa, General Milley initiated a secret contact with his Chinese counterpart to assure him that the United States would not attack China.
According to excerpts from the book, which will be issued within days, published by the Washington Post and CNN, General Milley instructed senior military leadership officials not to carry out any extremist order that Trump might issue, especially with regard to the use of nuclear weapons. , after the Republican billionaire lost the November 3 presidential election to his Democratic opponent, Joe Biden.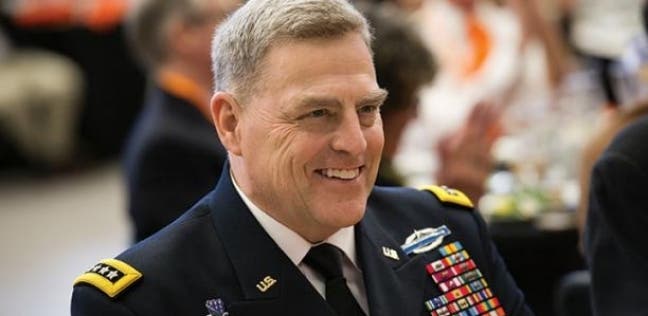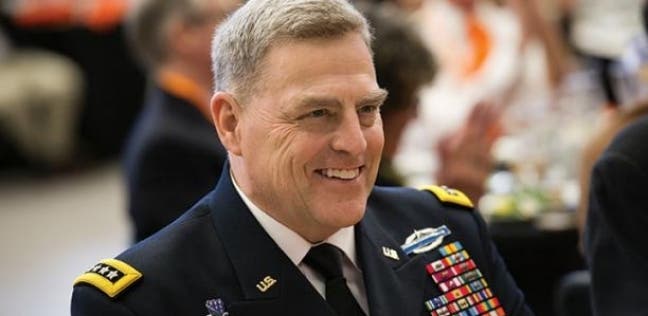 After American intelligence concluded that China was preparing for an imminent American attack, the general called mi Li and his Chinese counterpart Li Chucheng twice, the first on October 30, i.e. before the presidential election, and on January 8, two days after Trump supporters stormed the US Congress.
During the call, Milley said to his Chinese counterpart: I would like to assure you that the American state is stable and that everything will go well," according to the book, which is based on the testimonies of two hundred American officials, without mentioning their names.
Two months later, General Milley called his Chinese counterpart again after Trump's behavior after his electoral defeat seemed to be getting more and more strange.
On the other hand, Melle assembled the Joint Chiefs of Staff to stress the need to inform him of any order to launch a nuclear strike that Trump might issue, prior to implementation. They understood what he asked of them, and in this context, the authors of the book talked about taking an "oath." General Paul Nakasone monitored Trump's actions for strange behavior.
According to the book, during discussions about Iran's nuclear program, Trump refused to rule out a strike on Tehran and at times showed curiosity about the possibility. CIA Director Gina Haspel was so concerned after a meeting in November that she called Millie to say, "This is a very dangerous situation. Are we going to attack his vanity?"
According to the book's authors, "Some may consider that Milley overstepped his bounds and gave himself excessive powers."
The chief of staff was convinced that he was doing what was necessary to avoid any disruption of world order, avoid "the occasional outbreak of war with China or others" and ensure that "no The use of nuclear weapons."
The US General Staff did not want to make any comment on this information.