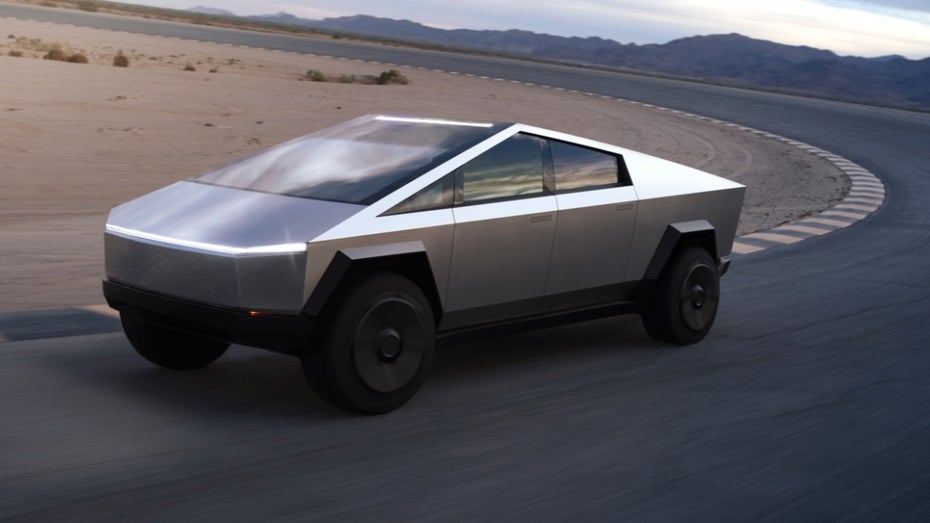 Tesla has sold over a million Model 3s in the past four years. The electric car from the Californian electric car pioneer is thus the best-selling electric car in the world. In Europe, the Model 3 was even the best-selling car in September. With the upcoming Cybertruck, Tesla will have to stimulate the interest of e-truck fans a bit so that the futuristic vehicle can drive past the competition.
Ford F-150 Lightning more popular than Tesla Cybertruck
In a survey of the car platform Autolist under For e-truck fans in the USA, the Ford F-150 Lightning won the race. 38 percent of those surveyed would choose the electric version of the classic Ford pickup if they had to buy an e-truck. The great interest is also reflected in the number of pre-orders, which should amount to 160,000. Ford is likely to build just 15,000 of the e-trucks in the first year of production in 2022. However, in view of the low and refundable reservation fee of 100 US dollars, it is questionable whether all pre-orders will be converted into purchases.
More on the subject
Rivian R1S and R1T : This is what the electric SUVs cost and so they are equipped
Tesla Cybertruck: Allegedly 1 million reservations, production not until 2022
Everything just made up? So Tesla rival Lordstown Motors got into a serious crisis
With 26 percent, the Chevy Silverado EV has the second largest purchase interest among e-truck fans. The all-electric pickup from Chevrolet will not be officially presented until January 5, 2022 at the CES tech fair in Las Vegas. Production is unlikely to begin until the end of next year. According to the survey, Tesla's Cybertruck, which will also not be successful on the market until the end of 2022, is in third place with 20 percent. The cybertruck, on the other hand, is particularly popular with young people. In the age group 18 to 35 years the Tesla-E-Pickup dominates, with the older ones the F-150 Lightning is ahead.
Little interest in buying Rivian R1T
Tesla challenger Rivian, who recently caused a stir with his mega IPO, has to be content with fifth place in the survey. Only five percent of those surveyed would choose a Rivian R1T the next time they buy an e-truck. This means that the Rivian vehicle is still behind GMC's Hummer e-truck. The first R1T have already rolled off the production line. How the race for the e-truck crown will ultimately turn out will not be seen until 2023, when all major competitors have placed their vehicles on the market.
You might also be interested in