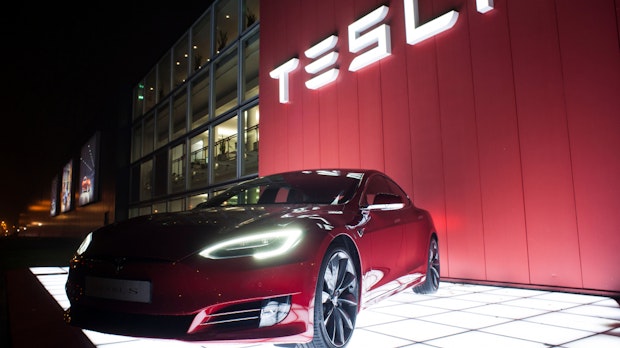 Baron Capital, the company owned by billionaire investor Ron Baron, invested around $ 387 million in shares in the electric car maker in 2014. The corresponding shares should have grown to a value of $ 5.5 billion by February. In the past few months, the Barons fund, which is considered a Tesla bull and believes that the share price will continue to rise sharply, has parted with 1.7 million shares of the approximately eight million shares position – with pain, as Baron assured.
"Painful" sale of Tesla shares
In the show Squawk Box of the US financial broadcaster CNBC told Baron on Thursday that the decision to sell stocks, whose enormous upside potential he still believes, was solely due to profit-taking. The enormous increase in value of the past year has ensured that the Tesla share has now made up an oversized share in the portfolio of the Baron Capital Fund.
The sale was painful for him, said Baron, because he was convinced that Tesla shares could be worth $ 2,000 in ten years. He does not want to part with the Tesla shares in his personal possession for the time being. Baron himself is said to own over 1.1 million shares in the electric car maker. Their value alone is currently around $ 700 million. In October, Baron prophesied that Tesla could become a $ 2 trillion company. The market capitalization is currently around 600 billion dollars.
Baron is looking for further investment goals
Tesla investors should be less pleased that, according to CNBC, Baron is also looking around at the competition. For example, Baron Capital has joined the electric car startup Rivian as an investor, which wants to challenge Tesla. In addition, Baron poured $ 10 million into shares in GM's autonomous driving subsidiary Cruise in January. And Baron is looking for other e-car companies for possible investments. However, the investor did not name any names.
The Tesla share slumped on Thursday after the rally of the past few weeks. In the evening, the price of the paper hovered just above the 600 dollar mark, which corresponds to a minus of a full eight percent. Tesla shares were last worth less than $ 600 in early December. In January it had gone up to $ 900. In mid-March 2020, however, the rate was still at $ 70.
Most read