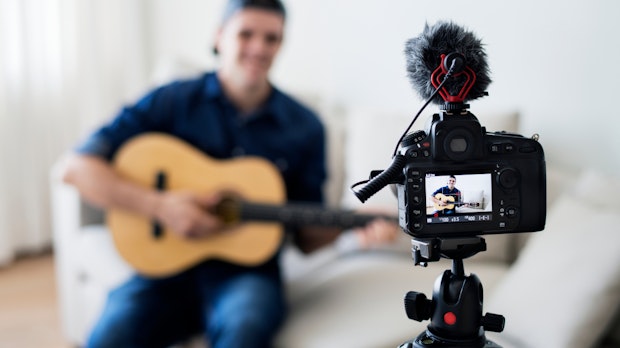 The corona pandemic shaped the year 2020 and acted as a catalyst in many areas. Whether it concerns digitization in general, new social formats such as clubhouse or the use of online channels – suddenly a lot was possible that was previously considered superfluous or a long way off. This is even more true for marketing, a discipline that has always had to react quickly and creatively to new impulses and circumstances.
The trends in influencer marketing 2021
To what extent these influences affect the division of influencer marketing, a report by Buzzbird and Pilot shows. In their trend outlook for 2021, they not only dealt with the most important developments in the influencer business. A detailed channel check also shows which online channels are particularly suitable for which target groups and concerns.
In addition, the report sees nothing less than a "new evolutionary stage" being reached: increasing creativity and growing autonomy When it comes to creating articles and presenting products, influencers have long since turned into creators. The term influencer marketing is a thing of the past, the cool kids have long been involved in creator marketing.
Taking into account various studies, surveys and the current pilot -Radar makes the "Trend Forecast Creator Marketing 2021" the following trends:
Intellectualization: In troubled times, people primarily want clarity, attitude and morality – no bullshit. Followers want creators and brands alike to position themselves, show their attitude and flag and deal with current social issues.
Storytelling combines with measurable ROI: Performance and storytelling no longer have to be mutually exclusive. Marketing driven by return on investment can be combined with brand building and, thanks to new technical possibilities, also measured.
Useful content is king: Nobody feels like clumsy advertising. Just like with intellectualization, the community wants above all transparent content with added value that is also relevant.
Live content connects: Those who cannot meet in the analogue world switch to digital. Virtual trade fairs, concerts or challenges reach the community and, despite the spatial distance, ensure community experiences.
Virtual Shopping: It doesn't work without online shopping, of course, but in the long run it is a bit lonely. Virtual shopping tours provide a remedy for this – creators simply take their followers with them on a shopping spree during social shopping and present – sometimes even live – fashion or other articles.
"A new era"
Buzzbird CEO Katrin Kolossa even goes so far and heralds a whole new era of creator marketing – This should open up completely new opportunities for brands, from branding to hard sales. Anyone who is brave now and opens up to the topic can leverage massive amounts of untapped potential.
The entire trend report on creator marketing is free at Buzzbird ready for download.
Most read