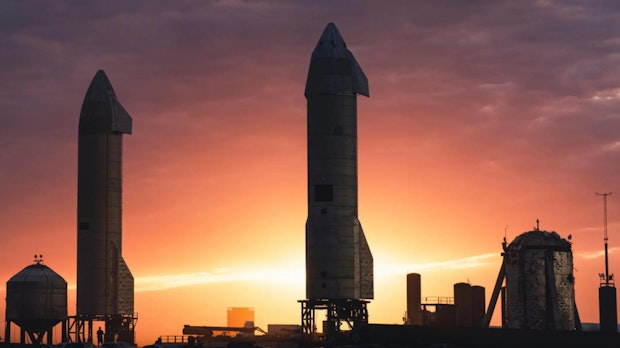 For the first time since the Apollo moon landing in 1972, NASA wants to bring astronauts to the moon again. Elon Musk's SpaceX has won the contract worth $ 2.89 billion, according to the US space agency.
SpaceX is to build a lunar module for the Artemis mission. SpaceX prevailed against Blue Origin from Amazon founder Jeff Bezos and the armaments company Dynetics.
SpaceX's lunar module is said to contain a spacious cabin and two airlocks for lunar walks. The take-off and landing system is fully reusable and designed for further trips to the moon as well as to Mars and other destinations.
SpaceX had offered a further development of its Starship rockets as part of the tender. Elon Musk wants to land on Mars before 2030. In previous test flights, however, some prototypes have exploded.
Donald Trump had set a deadline of 2024 for the moon landing . It remains to be seen whether this schedule will remain. A test flight to the moon is scheduled to start this year. A circumnavigation of the moon is planned for 2023.
For the moon mission, the NASA spaceship Orion is to start with four astronauts for a journey into the moon orbit. There two members of the crew are to transfer to the SpaceX lunar module, land on the moon and explore the surface for a week.
Two people are supposed to land on the moon as part of the mission. Nasa has announced that it will pay more attention to diversity. The aim is to have at least one woman and one peson of color fly to the moon.
You might also be interested in