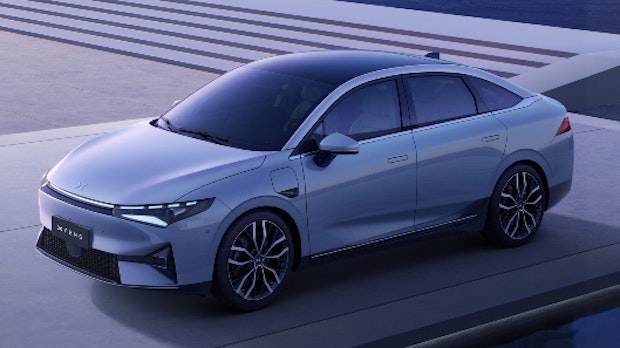 Xpeng Motors today announced its third production model. After the compact SUV G3 and the large sedan P7, there is now a more compact sedan called the P5. The Chinese startup highlights the autonomous driving skills and the interior that can be converted into a sleeping cabin as special features. "The P5 is our most advanced and technically ambitious model to date," said Xpeng CEO He Xiaopeng at the world premiere.
High-Tech with Lidar & Co
The company calls the vehicle class "Smart-EV" (EV for Electric Vehicle). The self-developed Xpilot 3.5 driving system is the most powerful in series vehicles. The new architecture includes two lidar units, twelve ultrasonic sensors, five millimeter-wave radars and 13 high-resolution cameras. A positioning unit made up of satellite (GNSS) and inertial navigation (IMU) provides additional redundancy in order to "cope with demanding and complex road conditions". Xpeng says the new autopilot called Navigation Guided Pilot (NGP) is capable of driving the car even in city traffic. Not least because of the double prism lidar units, this is also possible in demanding scenarios, such as at night or in changing light conditions when driving through tunnels. Among other things, NGP masters threading, automatic following and the detection of traffic lights and small objects. Xpeng shows the sensor equipment and its detection angle in a video.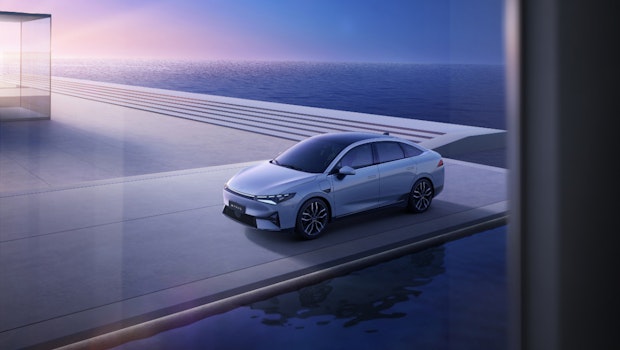 Smart cockpit with Snapdragon autocomputing
As the first vehicle in its class, the P5 relies on Qualcomm's auto-computing platform "Snapdragon SA8155P". The new generation is three times as powerful as the previous one and thus guarantees "seamless user control" via the 15.6-inch display, according to the manufacturer. The connected ecosystem includes its own as well as third-party software packages and can be controlled completely via voice commands. The in-car system is also prepared for vehicle-to-home (v2h). This means that it can apparently release charged electricity again. The manufacturer has not yet revealed whether devices can also be charged inside.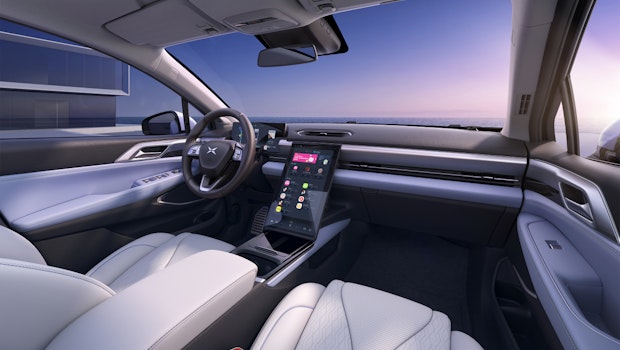 Panorama roof and flat bed surface
In addition to the technical finesse, Xpeng has also come up with something inside. There is enough space in the 4.80 long car to relax. The interior can be configured as a private cinema across the entire width or used as a sleeping cabin. The front backrests can be folded down completely. In addition, the P5 offers a built-in refrigerator and the ability to regulate the humidity and add a scent. The Chinese newcomer is apparently installing the almost 1.5 square meter panorama roof as standard. The manufacturer wants to announce further details at the Shanghai Motor Show on April 19, including the engine, battery equipment and prices. Xpeng plans to sell the cars in Europe as well.
You might also be interested in