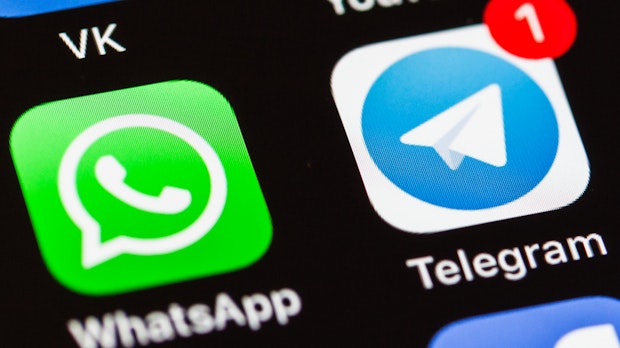 It is likely that one of the PR disasters of 2021 will go down in the history of tech platforms – Whatsapp's awkward attempts to impose new terms and conditions on its users, which the company never tires of stressing, basically changed she not that much.
Beginning of January: Whatsapp sets a short deadline for new terms and conditions
At the beginning of January, the service had delivered in-app notifications who issued an ultimatum. If you do not agree to our new terms and conditions by February 8, 2021, you will no longer be able to use Whatsapp from February 9th. This had triggered a massive shit storm and migration tendencies to such an extent that the registration servers of the competition groaned under the load.
It took barely a week to Whatsapp granted a longer period and promised to explain to its users in more detail what the changes to the terms and conditions are all about. Then they should agree to the new terms by May 15th. After that there will be restrictions. There was no longer any question of a full shutdown for objectors – initially.
Withdrawal number 1: New deadline until May 15 and no radical shutdown
At the end of February it became clear what would happen to those who would also let the new deadline on May 15th pass without them Accept terms and conditions. Since then, an FAQ entry has given the sparse answer: "You will receive calls and notifications for a short time, but you can neither read nor send messages in the app."
The colleagues from Techcrunch asked how this brief statement should be interpreted. Whatsapp then defined the term "short time" as "a few weeks" and made it clear that the so-called inactivity period began on May 15th. After 120 days of inactivity, the operator will delete the affected accounts.
Specifically, the following picture emerged: Whatsapp would not switch off the accounts of those who did not agree for the time being, but Forward calls and notifications. Otherwise, the app could no longer be used.
Whatsapp users would have Whatsapp users during the period of inactivity, i.e. from May 15th if consent was not given then theoretically had 120 days to reactivate their account by agreeing to the terms and conditions. Whether calls and notifications would have been delivered for as long seemed rather unlikely.
Withdrawal number 2: No restrictions from May 15th
Now Whatsapp is backing down again. The new official position is as follows:
While the majority of users who received the new Terms of Service have accepted them, we understand that some people have not yet had the opportunity to do so

Therefore we will not delete accounts on May 15th, nor will anyone lose the functionality of WhatsApp. However, we will send further reminders to the users in the next few weeks.
Specifically, this means users who have not yet agreed to the terms and conditions, even after May 15th can continue to use the app to its full extent. However, you will receive reminders that indicate the need for consent.
Whatsapp has not defined the new grace period. So we don't know how long the ministry will want to maintain this state. In the end, the general terms and conditions approval should still be enforced – just not next Saturday.
Uncompromising at its core – but why?
It remains a mystery why Whatsapp wants to push through the change with all its might. According to the specially created explanation page on the web, Whatsapp basically only wants to introduce an improved way for companies to get in touch with Whatsapp users and do business with them. Otherwise, Whatsapp assures not to change anything in terms of data protection – especially end-to-end encryption – and not to share contacts with Facebook.
Therefore, the question remains justified as to why users absolutely and, above all, have to agree to new conditions without exception. Even people who do not intend to communicate in any way with companies via Whatsapp are ultimately forced by the mandatory consent if they want to continue using Whatsapp. That could have been solved more elegantly.
We have put together alternative messengers in a large overview article.
That could you are also interested