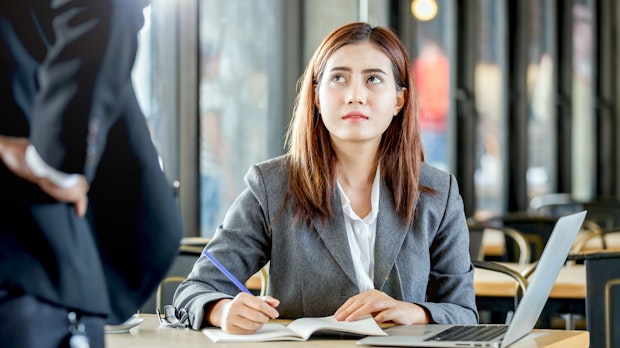 That one moment when it becomes crystal clear that you simply don't earn enough for this one bad job and therefore submits the termination. At least mentally, almost every person has thought about this scenario. Quite a few people have lived through it and already drawn the consequences. "Do your shit alone, I'll quit!" This step is drastic and is usually not recommended by career experts, because it also has some disadvantages. To terminate correctly means to heed three essential steps.
Underpaid and bullied: Bad jobs on Reddit
And yet we are all just human beings and some bosses may even deserve that drastically red card is shown. Reddit users are currently sharing their worst underpaid jobs. "Delaneyk19" reports that she did the entire finance and management of a company for a lousy 14 US dollars an hour. When she asked about a raise and an assistant, the answer she received was that she was not "business minded" and should rather stay home than "stay at home mom". Who would have put up with that? The user immediately canceled.
The majority of the narrators come from the USA. The labor market is different there: minimum wages, vacation entitlements and working hours sometimes differ significantly from Germany. And yet there are reports that could have happened in this way in this country too. "TFAJubilee" says, for example, that she took over around 90 percent of the boss's duties and was fobbed off with the promise of being promoted from part-time to full-time for three years. When she then took the courage to vigorously demand the promise, he only said: "We have no budget for the position!"
Also interesting: "That's why really good employees really quit – according to the career expert"
disrespect and deceptions of management are certainly good reasons to quit a job. And it is certainly understandable that the termination of the employment relationship does not necessarily happen professionally and without any emotion. Especially when the manager also showed a lack of professionalism. The complete Reddit thread gives a much deeper look at how things have to go in some companies. If you find yourself in some of the worse situations, you should perhaps think about a job change yourself – true to the motto: "Love it, change it or leave it!"
11 tweets that reveal the daily office madness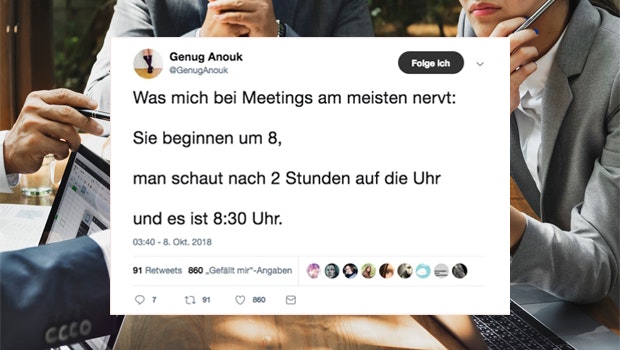 You might also be interested in