The White House stressed today, Friday, that Iran must abide by the requirements of the 2015 nuclear agreement between Tehran and the 5 + 1 Group.
This comes while a European diplomatic source said on Friday that the American envoy What is new on Iran Robert Malley spoke with prominent officials from Britain, France and Germany on Thursday, to find out how the European parties participating in the nuclear agreement signed with Iran in 2015 assess the current situation.
The source added, referring to a financial dialogue with British, French and German politicians: "It is about trying to get acquainted with the file and evaluate what we think. In it. "
The new US administration headed by Joe Biden has chosen Robert Malley, one of the architects of the Iran nuclear deal, to be its special envoy to Iran.
An official at the State Department announced Friday, the American Secretary of State, Anthony Blinken, is building a team dedicated to the Iranian file, "led by our special envoy to Iran Rob Mali."
US Secretary of State Anthony Blinken
He added that Mali "brings to this position his previous successes in negotiations over restrictions on the Iranian nuclear program," stressing that "the foreign minister has confidence that, along with his team, Mali will be able to reach this result again."
Mali, Blinken's childhood friend, headed the International Crisis Group, an independent organization working on conflict prevention in the world.
Before that, Mali worked as a White House advisor and was one of the key negotiators. Regarding the agreement aimed at preventing Iran from developing a nuclear bomb, which was concluded during the era of Barack Obama.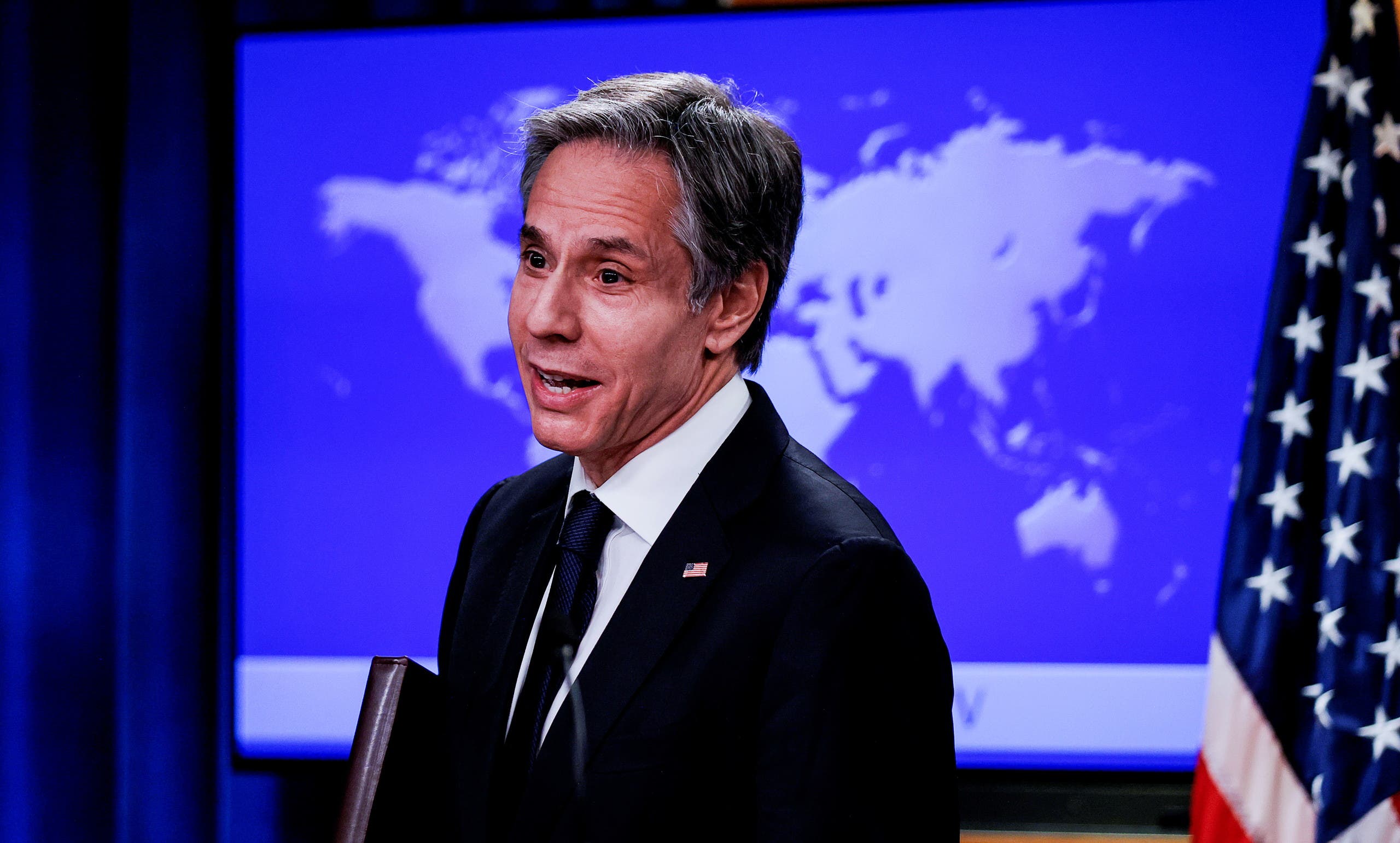 Mali during his participation in an American-Iranian meeting in Lausanne in March 2015 in preparation for the nuclear agreement during the Obama administration.
However, former US President Donald Trump withdrew the United States from the agreement in which Russia, Germany, China, France and the United Kingdom were also parties. Trump considered it insufficient to deter Iran's "destabilizing" activities in the Middle East.
This week, Blinken confirmed President Biden's intention to return to the nuclear deal, on the condition that Iran renews its commitment to the pledges stipulated in the agreement that it has begun to abandon. In response to the Trump administration's sanctions.
Iran, on the other hand, wants Washington to take the first step by lifting the sanctions.
Even before it was officially named, Robert Malley's name provoked anger among the "hawks." "From the conservative, anti-Iran right.
Senator Tom Cotton wrote the public on January 21 in a tweet," It is very outrageous that President Biden thinks about Rob Mali to lead Iranian politics.
The senator warned that "Mali is known for its sympathy with the Iranian regime and its hostility towards Israel," considering that officials in Iran "will not believe the extent of their good fortune if he is appointed" Mali.