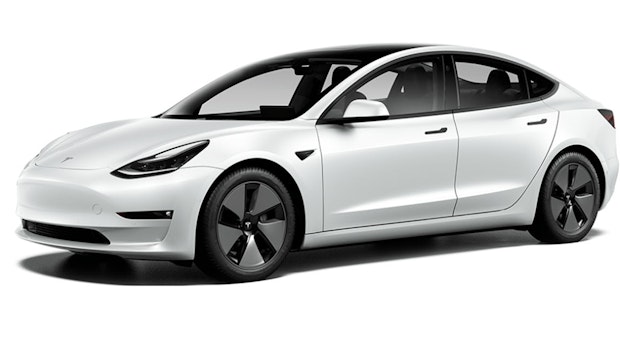 Tesla delivered almost 500,000 electric cars last year, the majority of which were Model 3. By comparison cheap electric cars were sold around 365,000 vehicles in the past twelve months. This makes the Tesla Model 3 by far the best-selling electric car in the world in 2020 – as it was in 2019. For comparison: the VW ID 3 in sixth place was sold almost 57,000 times in 2020, but it didn't start until late in the year Run.
Model 3 and Y: Tesla twice in the top 5
How big the lead over the competition is in terms of vehicle sales is shown by a look at ranks two to five in the top ranking of the best-selling electric cars in the world from EV-Sales. The mini electric car Wuling Hongguang (119,000), the Renault Zoe (100,000), Tesla's Model Y (80,000) and the Hyundai Kona EV (65,000) together make up as many cars sold as Tesla with the Model 3. And the Model Y in fourth place comes from Tesla. With 50,000 sold E-Trons, Audi, another German manufacturer, has positioned itself in the top 10 alongside VW. However, Audi is a subsidiary of the Volkswagen Group.
In the current year, Tesla's Model Y should probably take the lead in Take over e-car ranking, as Electrek predicts. After all, production for the current top model from the Californian electric car pioneer is only just getting started. The E-SUV is to be manufactured not only in the new Gigafactory in Shanghai, but also in the plant in Grünheide, Brandenburg. Production in the German factory is scheduled to start in summer. The two gigafactories in China and Germany alone should be able to build 500,000 Teslas each in their highest expansion stage.
VW ID 3/4: six-digit sales figures possible
A lot can also be expected from VW in terms of e-car sales in 2021. In December 2020, the VW ID 3, with a good 28,000 vehicles sold, was ahead of the Model Y (16,000 sales) and not too far from the Model 3 (65,000 e-cars sold). In the current year alone the ID 3 could generate sales in the six-digit range – Electrek expects the same for the ID 4. The inexpensive Pure model of the ID 4 can already be pre-ordered and should be delivered from March. Cost: just under 29,000 euros after deducting funding.
Most read