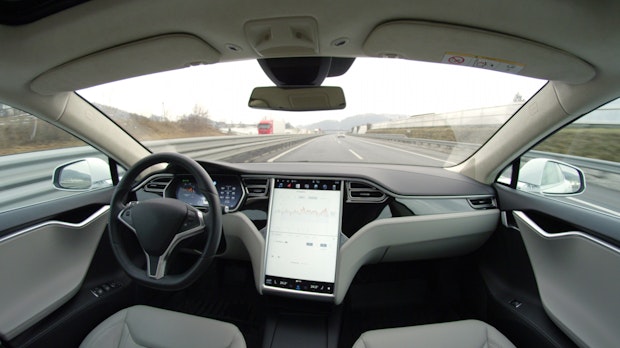 In September, Tesla was recognized in the field of mobility at the Big Brother Awards 2020. The former Schleswig-Holstein data protection officer Thilo Weichert described the electric car manufacturer's vehicles in the corresponding laudatory speech as "permanently active data throwers with long-term memory". Now the US consumer advocates at Consumer Reports have cut into a similar notch.
Tesla: Interior cameras in focus
The focus is on the interior cameras and Tesla's handling of them. It is particularly criticized that Tesla uses the recordings from the cameras located above the interior mirror to check whether drivers are paying attention in automated driving mode, as Golem.de writes. However, the function is not used to warn drivers if they are too distracted. But Tesla has to do that if it has the opportunity, says Jake Fisher of Consumer Reports. Other automakers would warn drivers anyway.
As a trigger for an investigation into Tesla's handling of the interior cameras and the corresponding ones The consumer advocates called recordings reports that Tesla has revoked motorists who have tested the self-drive mode – if they were inattentive. Tesla boss Elon Musk had confirmed this procedure in mid-March via Twitter. However, the cameras – at least in Europe – should not be active.
Consumer protection: data used against drivers
The criticism of the consumer advocates aims at any rate that Tesla uses the collected data in multiple ways against the drivers, instead of addressing the reasons for inattentiveness. Tesla is said to have accused the drivers of not having adequately monitored the traffic after accidents with the autopilot activated. According to Consumer Reports, other manufacturers such as BMW, Ford, General Motors and Subaru rely on infrared cameras to check whether the driver is paying attention – and to warn him if necessary.
In the fall, the network data protection experts determined in an expert report that Tesla cars such as the Model 3 should not be registered in Europe due to various data protection violations. Among other things, it was about the transfer of data to the USA. The focus of the criticism, however, was the video and ultrasonic monitoring in driving and parking mode – the so-called sentry mode. Most recently, espionage allegations came from China because of this.
You might also be interested in