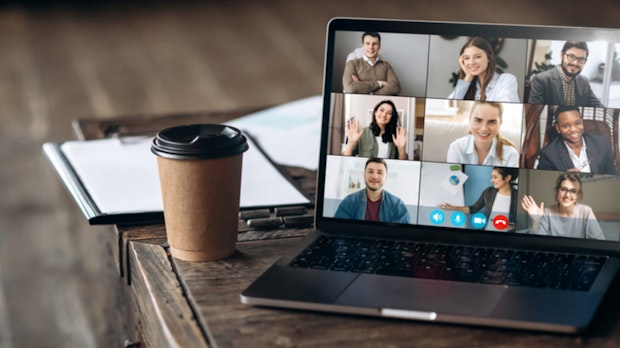 More and more people are going online – and are driving the use of the Internet in Germany. A total of 88 percent of Germans were online in 2020, according to the 2020/2021 digital index of the D21 initiative. Accordingly, the two percentage points increase compared to the previous year is mainly due to the increasing spread of mobile access. But not everyone benefits equally from digitization.
As the study carried out by the research company Kantar shows, older people in particular have a decisive share in the increase Online usage. According to this, 85 percent of 60 to 69 year olds were online in 2020 – four percentage points more than in the previous year. But: Just under half of the age group believe they will benefit from digitization. It looks different in the generation of 20 to 29 year olds: Here 79 percent see themselves as winners of digitization.
The study also reveals : In addition to age, the respective education or income also determines a person's degree of digitization. "The higher the formal education / income, the higher the degree of digitization," the study says. "We have to counteract this digital divide," said Hannes Schwaderer, President of the initiative.
We asked 1,600 people: The t3n home office survey is here
The world of work is becoming more digital
There was a digital boost especially in the working world in the Corona year. There are significant leaps in the use of home office and mobile working (plus 17 percentage points to 32 percent of all employed people). In particular, the provision of video conference services increased significantly.
Digital solutions are helping to mitigate some of the consequences of the crisis, said Federal Economics Minister Peter Altmaier (CDU). "We have to take that with us as an important lesson from the crisis and decisively promote digitization." Investments in digitization and the acquisition of digital skills must go hand in hand – with a view to schools, for example.
There is still room for improvement when it comes to digital teaching: around two thirds of the teachers, students and parents surveyed report obstacles. Most often, they cited inconsistent procedures in the provision of teaching material as a problem – a lack of hardware or internet equipment also caused difficulties.
The D21 digital index measures annually how much German society adapts to digital change. For this purpose, questions are asked about four areas: access to digitization, openness to digital topics, user behavior and digital competence. dpa
Most read