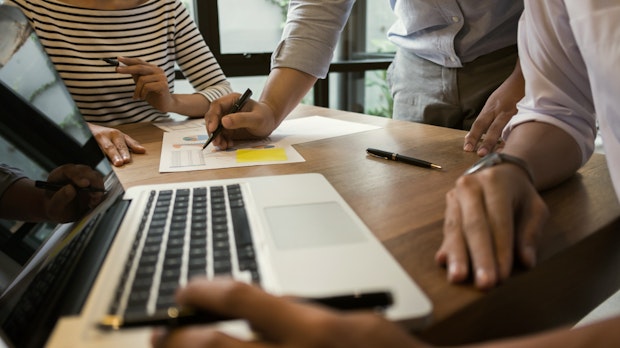 It is the dream of every founder: an idea that will change the world – and investors who are scrambling for the young company … Unfortunately, it is rarely that simple in reality. With a few exceptions, the path from the start-up idea to a well-established company with relevant sales is often rocky – and sooner or later, for example, leads to the kitchen table of the grandparents who support their granddaughter or grandchildren with a significant amount of money.
Network often as the first source of capital
Family and friends are an extremely important source of income for the founder. Thanks to your own network, the construction of a prototype or the development of a digital platform can sometimes be financed. Classic start-up financiers such as business angels or venture capital firms are often still a long way off at this point.
In the USA it works Still a little different to this day: Big tickets are also possible in the early phases – if the founder can convince with an idea. In Europe, capital allocation is traditionally somewhat more conservative. In Germany, for example, VCs often only get involved when the company is already generating sales. On the old continent, even early-stage financiers often want proof of whether the start-up in question has already received corresponding funds.
Startup financing is currently more difficult
Unfortunately, it has become even more difficult for founders to get suitable financing in the current Corona times. This is the result of the current startup barometer Germany by the auditing company EY, which was published in January. Accordingly, the total value of investments in German startups fell by 15 percent to 5.3 billion euros in 2020. VC in particular are currently acting more cautiously and are putting less money on the table to support young companies.
Germany's startups are therefore dependent on additional sources of income – and capital is definitely available in this country. For some years now, for example, more and more money has been flowing from private investors into young German companies via crowd investments. And even high-net-worth individuals, but also family offices and other institutional investors – despite Corona – are constantly looking for new ways to invest their own money or the capital of their clients as profitably as possible.
Digital securities facilitate access
However, the fact is: who does not specialize in investments in startups, i.e. has already taken the first steps as a business angel, finds it difficult to access this market. Private placements of a family office to finance a German start-up company are currently still an absolute rarity, for example. This could be remedied by new financial vehicles that make it easier for potential investors to access these investments.
When issuing digital securities, for example, companies give tokens for you specified amount to potential investors. The issue can either be public (anyone can participate) or private (restricted access). The startup itself determines the rules of the game. The tokenization, i.e. the issuing of the tokens, usually takes place via a blockchain.
Tokens represent another potential source of income dar
There is a tendency for such emissions to be conceivable at every company stage and in all possible forms: from the pooling of several business angels from a private placement by a family office to a public campaign that is also open to private individuals. In addition to crowd investing and traditional financing via business angels and VC, the startups have another potential source of income at their disposal.
Federal Minister of Finance Olaf Scholz (SPD ) is apparently a big advocate of the technology, by the way. He considers digital securities to be an extremely important tool for advancing the financial center in Germany: "The paper certificate may be dear to some for nostalgic reasons, but the future belongs to its electronic version," he announced at the end of last year. And the federal government is currently doing nails: at the end of February, the federal government presented the draft for a generally applicable electronic securities law (in short: eWpG); The law could be finalized by the middle of the year. Germany is thus assuming a pioneering role in Europe and even worldwide. Who would have thought that this would be the case with a digitization topic …
You might also be interested in