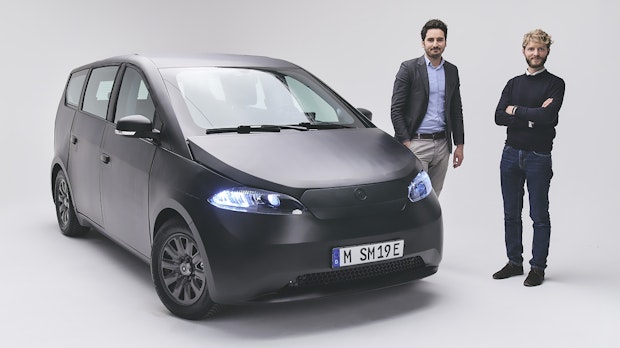 At CES 2021 in mid-January, Sono Motors presented a near-series prototype of its planned solar car Sion. The special thing about it: The solar cells built directly into the body are intended to give the e-city runabout an additional range of around 35 kilometers per day – in German weather conditions. Now the Munich-based solar car startup is planning an IPO in the USA.
Sono Motors: Soon to go public in the USA?
According to a report by the Reuters news agency, which cites several people familiar with the plans, Sono Motors is supposed to have both a normal IPO and the Considering a merger with a specially listed shell company (SPAC). The investment banks Citi and Berenberg will be brought on board as advisors. In any case, Sono Motors has already submitted the documents required for an early IPO to the US Securities and Exchange Commission – confidential, as they say.
Neither Sono Motors nor the banks mentioned were available for comments or wanted to comment, as the Handelsblatt writes. According to Reuters, Sono Motors could be valued at up to $ 1 billion if it went public. At the end of 2019, Sono Motors had to initiate another – ultimately successful crowdfunding campaign worth a good 50 million euros in order to be able to advance the development of the Sion at all. At the end of 2020, the startup raised a further 45 million euros in a financing round.
Solar car Sion: start of production in early 2023
With an early IPO, Sono Motors could flush fresh capital into its own coffers in order to be able to realize the start of production of the Sion planned for the beginning of 2023 . The Sion should cost 25,500 euros. According to information on the pre-order website, Sono Motors is currently booking almost 13,000 pre-orders for the solar car. It is therefore not yet clear whether the buyers will benefit from an environmental bonus or other subsidies. The price reduction required by the manufacturer for this is currently not achievable for Sono Motors. But solutions are being worked on.
You might also be interested in