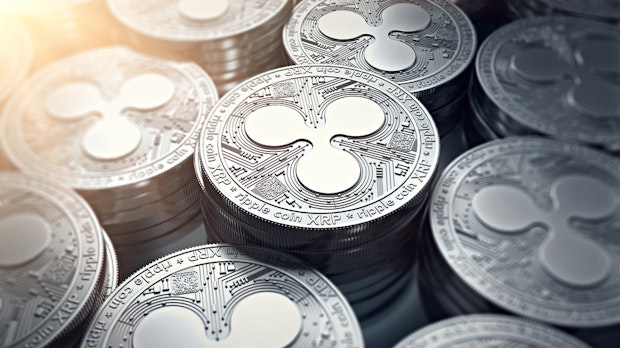 The Ripple currency XRP is back in fourth place among the largest cryptocurrencies in the world – and has This pushed Polkadot back to fifth place. Ripple and XRP were recently targeted by the US Securities and Exchange Commission. The crypto exchange Kraken even suspended trading with XRP in between. So how does the course jump currently occur?
Do young traders push the XRP course?
According to the analyst Tino Emden, who specializes in cryptocurrencies, the price dynamics at XRP / Ripple indicate "a classic short squeeze". This is reminiscent of the share prices of Gamestop or Nokia, on which a dispute between young traders, who mostly trade via broker apps such as Robinhood or Trade Republic, and large hedge funds has flared up in recent days. The traders, who are mainly informed in the Reddit forum Wallstreetbets, are also responsible for the price jumps in Bitcoin and Dogecoin.
So now the so-called Robinhood traders may have targeted the cryptocurrency XRP. According to Coinmarketcap, the price has exploded from $ 0.2455 to $ 0.4997 in the past few days. The price is still hovering around the $ 0.46 mark on Sunday evening. The market capitalization has grown to around $ 21 billion. For comparison: Polkadot is trading at $ 14.5 billion.
Ripple Labs contradicts SEC allegations
Because of the difficulties with the SEC already indicated above, many investors have worried about falling prices in XRP in recent weeks. The SEC accuses the company behind it, Ripple Labs, of having violated US securities laws with XRP for seven years, as analyst Emden explains. On Friday, Ripple Labs had filed a 93-page document with the SEC to refute the allegations. For example, XRP is not a securities or investment contract. The SEC also did not inform the company fairly that the sale of XRP might violate the law.
This news could have been reinforced by the Robinhood traders. A massive purchase of the cryptocurrency could have put the shortsellers in a mess – the price exploded. XRP is said to have recently been discussed increasingly on Twitter. In the past few days, Chinese traders had put the cryptocurrency on the list of those values ​​for which a price increase could soon be expected due to acquisitions by young traders.
Most read