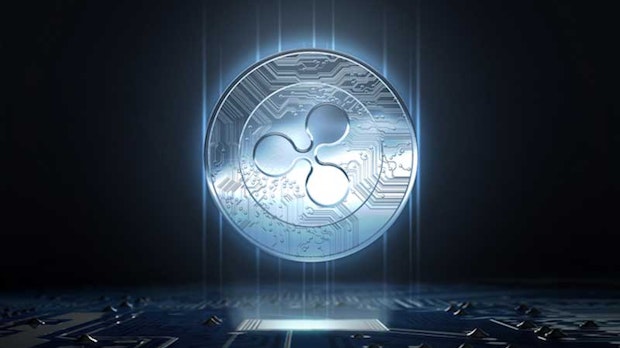 At the end of December, the price of the XRP token fell from around 0.6 to below 0.2 US dollars. The reason for this was a lawsuit by the US Securities and Exchange Commission, which sees the token issued by Ripple Labs as a security that was issued without approval. The delisting of the token from important crypto exchanges such as Kraken or Binance has also increased the pressure on companies. But now a Ripple comeback seems to be imminent.
Ripple: XRP token price exploded
The In any case, the price of the XRP token exploded to as much as $ 1.47 on Sunday. In the past few days, there has been an increase of up to 150 percent. According to industry observers, things could continue to climb steeply in the next few days. According to the trader and analyst Kaleo, who regularly shares chart analyzes on cryptocurrencies via Twitter, Ripple / XRP could have a price of 2.5 dollars and more in the coming days. Some observers are even seeing a new attack on the previous all-time high – that stands at $ 3.84.
$ XRP

Imagine thinking the top is in. Pic.twitter.com/ykcjsYVZyE

— KALEO (@CryptoKaleo) April 10, 2021
Behind the strong price recovery is in particular the Hope that Ripple Labs could reach an agreement with the SEC. The reason for this are decisions and statements by the responsible judge Sarah Netburn, who, on the one hand, brought Ripple / XRP closer to Bitcoin and Ethereum. In this context, Netburn requested access to the relevant SEC documents. The two largest cryptocurrencies in the world had not been classified as securities by the SEC.
In addition, Netburn prohibited the SEC officials have access to the personal financial records of Ripple executives Brad Garlinghouse and Chris Larsen, as Coin-Update writes. In these documents, the SEC wanted to find evidence of alleged speculative transactions. This is also a possible relief for Ripple Labs. And: According to the information available, the crypto exchanges cannot be made responsible for a possible decision against Ripple either way – a new listing of XRP is imminent, as it is said.
XRP update? Ripple could get NFT strategy
Investors apparently see all of this as a good sign that the SEC is doing nothing else will be left than to come to an agreement with Ripple Labs. The reaction is the aforementioned huge demand for the token. In addition, Ripple boss Garlinghouse has just indicated a possible XRP upgrade with which the cryptocurrency could implement an NFT strategy – in order to benefit from the current NFT hype.
You might also be interested in