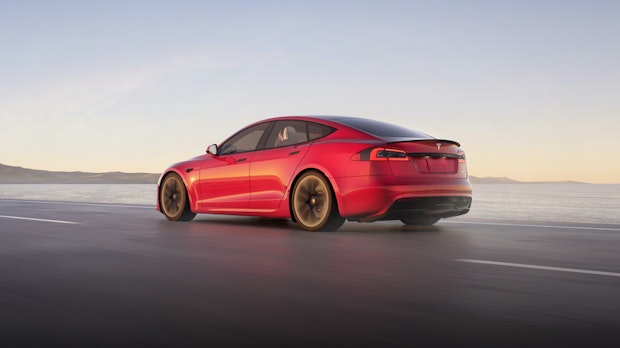 From the sale of part of its Bitcoin portfolio, the electricity manufacturer made $ 101 million in price gains. At the same time, Tesla documents a net cash outflow in the past quarter of $ 1.2 billion that was used for the purchase of cryptocurrencies.
It was only announced in February that Tesla had invested $ 1.5 billion in Bitcoin at an undisclosed point in January 2021. Immediately afterwards, Bitcoin had risen sharply.
Recently, the cryptocurrency had a hard time breaking through new barriers . At the time of this post, the price is around $ 52,900, nearly $ 10,000 below its all-time high.
At the time the Bitcoin investment became known, Tesla had announced that it would in future also accept Bitcoin as a means of payment and either liquidate or hold the assets received in this way. The manufacturer implemented this announcement at the end of March.
Tesla with new record numbers
Also outside of the extraordinary profit from Bitcoin transactions, Tesla's business figures (PDF) presented on Monday evening after the US market closed. The manufacturer was again able to report record numbers for electric car deliveries in the first quarter of this year.
As expected, sales rose to $ 10.389 billion. Adjusted earnings per share were $ 0.93 per share, well above expectations of last 79 cents. In response to the release, Tesla's stock lost up to 2.5 percent after the hours of trading after previously closing a little more firmly at $ 738.20.
You might also be interested in