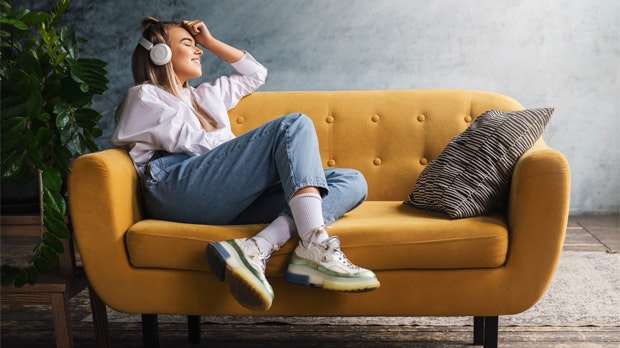 During the pandemic, many working people moved completely to the home office. For some people this is a blessing, others find the work more like a curse. The reason: They lack the motivation and work rhythm that they build up together with colleagues in the office. Music can provide quick help, explains Deezer curator Simone Schiborr. She is familiar with the effect of music on the way people work. This is one of the reasons why she creates thematically outlined soundtracks for the streaming service. The "Calm Down Classical" or "Deep Concentration" playlists, for example, are ideal for concentrated work. These ready-made track lists are something of a general solution for listeners who are less familiar with music.
Productive with music: The first song sets the tone
The expert puts together what helps people in certain situations. In the t3n conversation, however, she also reveals tips for creating playlists for work in the home office. "Similar to a workout, music can also help us to perform at work, and even to separate our home and private areas," says Schiborr. The first song on a playlist is the calling card and sets the tone, she emphasizes. "You should choose it very carefully." The right flow is also important. "Genre changes are okay, but they shouldn't happen abruptly, but gradually." Instead of switching directly from English-language EDM to German rap, it is more pleasant for the hearing flow if you go from EDM to dance-pop to pop-rap to rap . "Then at the end a well-rounded, coherent playlist is created."
Also interesting: "Sounds for Work – 11 audio tools for more productivity"
Music can distract us and make us more productive at the same time; therefore the type of activity determines the music, Schiborr continues. "If I have to concentrate on a text, a calm soundtrack that doesn't focus on the vocals is recommended. Rap or the current favorite songs that encourage me to sing along don't necessarily encourage concentrated text work, "she explains. Electronic music or even classical music would be better suited. Your personal favorite for concentrated home work is the "Chill Out Music" playlist. "A relaxed sound in the ear enhances the work on the PC." Music to sing along is particularly suitable for routine work, where every move is correct and thoughts can circle around. These can be organizational things, like filling out forms.
In such phases the favorite songs have to come. The current favorite songs in particular would motivate us and give us the necessary impetus to really get started. "Especially when the lunchtime low threatens after dinner and the couch at home really laughs at me, my current favorite tracks can get me back on track," says Schiborr. However, she advocates a diverse mix of voices. "A change of male and female voices makes a playlist varied." The stringing together of bands and suitable solo artists such as Genesis and Phil Collins or No Doubt and Gwen Stefani is not ideal, as the same voice in a row would become boring in the long run. That happens especially when the voices are very concise.
Music at work for more team spirit
Even if we individually enjoy the peace and quiet in the home office or can really sing along, music at work and in the home office does not have to Be a person show. "The lively everyday office life and the team bring a certain lightness to work and are missing especially in these difficult times," says Schiborr. Joint playlists, also and especially for virtual team events or birthday parties, create a pleasant atmosphere and contribute to team building. Of course, playlists can also be created for concentrated work in a team. Basically, you always have to keep an eye on the advantage: "After all, you get to know other people best through their musical tastes," explains the Deezer music expert.
Also interesting: "The best Bluetooth headphones with active noise canceling"
Another good tip: "I recommend To separate work and free time not only spatially, but also musically and – apart from our heartfelt songs for post-lunch break motivation – to listen to certain playlists only at the desk and others in their free time ", says Schiborr. For example, you can put together a certain playlist for jogging or your daily walk. "The head learns: Now I switch off, now it's free time," she explains. That works just as well for breaks as it does for the evening. Whoever wants to cook something after working from home can also listen to podcasts or audio books. This is especially good for people who have been looking at the laptop screen all day, and not only relax the eyes, but also give new thought impulses.
More successful at work: These apps help you with your career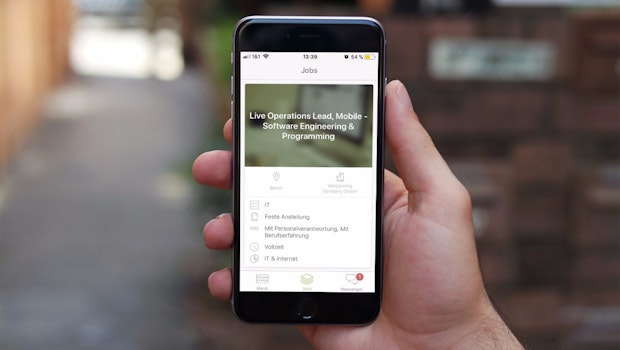 Most read