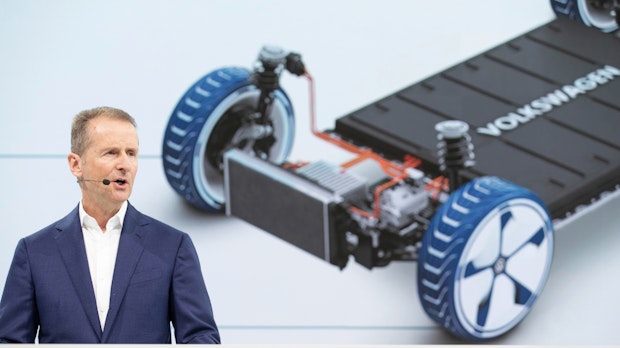 Volkswagen is now on Tesla: The Wolfsburg-based car group has charged for his own Battery Day and apparently wants to explain his battery plans extensively in the course of "Power Day".
The Wolfsburg car company wants on Monday in the course of his "Power Day" do not introduce cars, as VW boss Diess tweeted last Tuesday with "This is not a car presentation" and announced on the business network LinkedIn. For Volkswagen, on the one hand, the way in which the event is announced, which is to be broadcast live like an Apple or Tesla event, is a novelty. On the other hand, it is a first for VW to communicate more about its own battery development. We have learned from corporate circles that the Power Day will not be a short presentation, but a real deep dive: it will last up to three hours.
VW's Power Day in live stream and with AR
????⚡️Join us for our global #VWGroup event – online on March 15, 2021, 1 pm CET.

ℹ️ Please note: This is not a car presentation. # VWPowerDay pic.twitter.com/cAlfRynPZS

— Herbert Diess (@Herbert_Diess ) March 9, 2021
Volkswagen has been trying out new ways of corporate communication for a while now. Part of the strategy is to put the management team such as CEO Herbert Diess in the spotlight in social channels in order to announce points of view, new developments and now also events. But that's only part of the new VW image: Because the event itself should also deviate from the usual Powerpoint presentations, appear more modern and be able to be followed in a live stream in many ways – e.g. via YouTube, Twitter and the in-house press channel.
The central stage is located in Wolfsburg , where, among other things, VW boss Diess and VW's battery boss Thomas Schmall, who was appointed in December, will be present. During the event there will be various switches to other locations and possibly also to partners. In order to make it as extraordinary as possible, the guests should be projected onto the stage via LED screen and augmented reality for the audience, they say.
Power Day: VW's battery deep dive – is the Gigafactory coming?
In terms of content, according to our source, VW is planning an all-round approach to the big topic of energy in the course of the big event. However, it should not only be about battery technology. It is not known which other subject areas are specifically addressed. It should be clear that the long-term move away from combustion engines to electrically powered cars without batteries will not work. Like Tesla, Volkswagen has apparently understood that batteries are the heart of e-cars.
Since far more batteries will be required over the next few years than before, Volkswagen is likely to want to become more independent of battery suppliers in the long term. Accordingly, we can expect that the group will and must position itself more broadly in battery development and production in order to prevent possible delivery bottlenecks.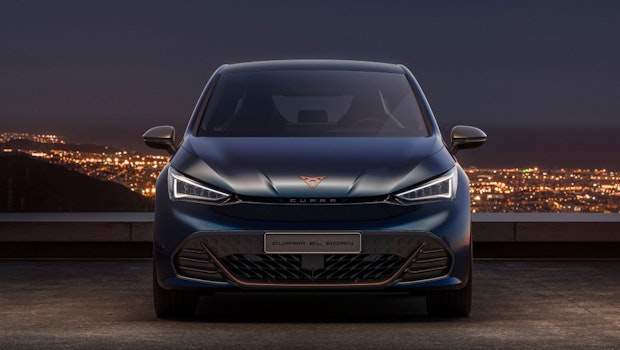 Had a few days ago the Volkswagen Group announced that it intends to build its own plant for the production of battery cells in Spain. The fact that this plan was communicated before Power Day suggests that the group could have even bigger plans for battery production – and that they may be announced on Monday.
Here you can even speculate that Volkswagen will emulate Tesla and that the Wolfsburg-based company want to build their own gigafactories. So the plant in Spain could only have been a small foretaste. For this purpose, an expansion of the partnership with the Swedish battery manufacturer Northvolt could be announced – in which Volkswagen currently holds a 20 percent stake. With the Swedish company founded in 2016, VW is already building its first factory in Salzgitter. As early as 2019, Northvolt announced that it wanted to expand its production capacities in Europe to 150 gigawatt hours by 2030. In the course of the Power Day, Volkswagen could also enter into a deeper partnership with the Chinese battery manufacturer CATL, which is also active in Germany, among others.
It is also conceivable that Volkswagen will not only announce cooperations and the expansion of its battery ambitions in the course of its battery event, but similarly to Tesla during the Battery -Days also provides insights into the development of new battery technologies and production methods.
VW has big plans for electric cars
Volkswagen has continuously revised its e-car ambitions upwards in recent years. While the group wants to increase the proportion of electric cars in its fleet to at least 40 percent by 2030 by 2030, the proportion in Europe should account for 70 percent of total sales of all cars. The group plans to sell half a million e-cars in 2021 alone.
After a very long first phase of major announcements and start-up problems with the software, the group now seems to be on the right track, even being able to keep up with Telsa. According to industry analysts from UBS, at least the MEB platform is "fully competitive" with Tesla in terms of costs. VW achieves "first-class energy density, efficiency and scalability", they say. The company's electrical strategy apparently also appeals to investors. The price is consolidating at a high level, with the prospect of further increases. The announcement of the Power Day caused the share to rise above all in the USA. How the battery event itself affects the share, we will find out on Monday and Tuesday. The event is also strategically placed one day before Volkswagen's annual press conference.
Most read