A few years ago, an image of a woman standing next to a pile of paper the size of herself spread like a virus on the Internet. The woman, American computer scientist Margaret Hamilton … and the papers, the lines of computer code that controlled Apollo-11 and helped people get to the moon. The same set of codes could be stored on an SSD more than a million times today, and the SSD would not be larger than the size of our thumb.
SSDs can quickly kick up the data storage market status quo, at least individual user market. They can replace the cumbersome hard drives (HDDs) as well as the expensive cloud-based storage packages we've become so used to in recent years. A good SSD is also universally compatible and offers the same freedom and access as a cloud-based storage account without the need for an internet connection. Of course, then we need to take care of our device so as not to leave or forget it at home. There are already SSDs that are roughly the size of a small lighter, but offer an amazing 2 terabytes of storage at up to 550 Mbps read / write speeds. Plus, it's supported by virtually any device, from a laptop and phone to a tablet and DSLR camera to a game console.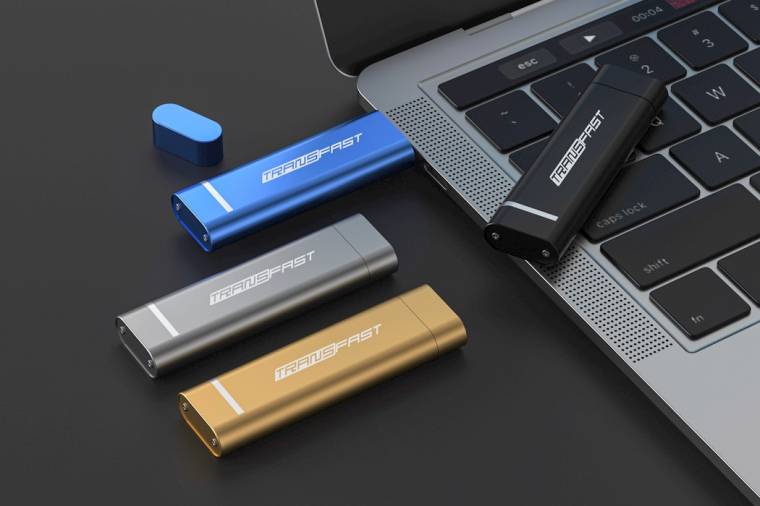 The Transfast presented by Yanko Design, for example, is only 73 mm long and weighs 24 grams. Its metal body not only allows for an elegant and compact look, but also functions as a neat heat sink so the SSD stays cool during file transfers. The Type-C port also allows you to quickly transfer and read files from the SSD, making it perfect for everything from mass storage to use as a drive to store and edit heavy videos. With its 550 Mbps read and 480 Mbps write capabilities, you can virtually transfer a BluRay movie in seconds. In addition, the USB-C port offers unparalleled compatibility with Windows, MacOS, Android, iOS, DSLR cameras, the Nintendo Switch and many other game consoles, including the PlayStation.
Such storage is not yet cheap. The 1Tb version comes at a pre-purchase price of $ 130, while the 2Tb version costs about $ 236. If this category of storage proves its durability, it can become more profitable than subscription cloud storage.
Hardware, software, tests, curiosities and colorful news from the IT world by clicking here!