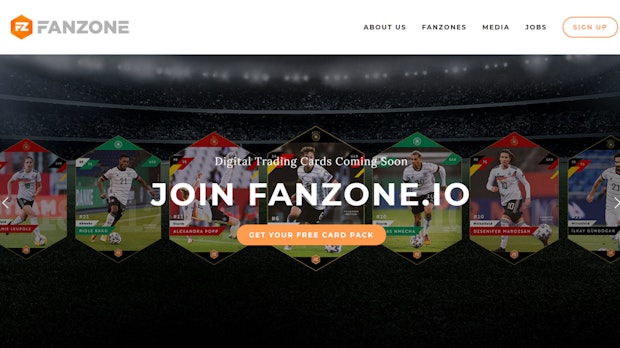 The Berlin startup Fanzone Media has only been around since October 2020. It is now working on a crypto with ten employees Trading platform for trading cards to be sold as NFT (non-fungible tokens). These are digital assets that can be assigned to a specific owner using a blockchain certificate.
Start in April, initially with soccer motifs
The fan zone platform is due to go live in April. The prices of the digital trading cards, which can best be imagined as digital versions of the world-famous Panini pictures from the Italian market leader, should vary depending on the rarity of the motifs.
Just like the Panini surprise packages at the kiosk, the Fanzone also wants to offer virtual card packages that should be available for three to five euros. Individual items or small series, on the other hand, should be auctioned off. Fanzone can rely on a tried and tested business model: trading cards have been extremely popular for over half a century. The most expensive sports trading card in the world dates back to 1952 and shows the US baseball star Mickey Mantle. It last changed hands in January for $ 5.2 million.
Just in time for the start of the European Championship, the fan zone wants football Offer trading cards. This is done together with the German Football Association (DFB) because of the licensing problem. Later there will also be trading cards for other sports at Fanzone.