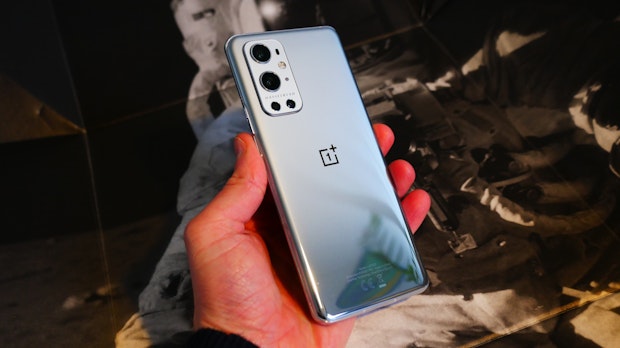 In the first quarter of 2021, the BBK subsidiary reported sales growth of 388 percent and sales growth of 286 percent compared to the same quarter of the previous year. The massive growth was largely achieved through top models such as the Oneplus 9 series. They contributed 65 percent to total sales.
Oneplus: Germany contributed to sales
The manufacturer according to Northern Europe performed best and made the highest contribution to sales in Europe at over 30 percent, closely followed by Western Europe. According to Oneplus, the growth is "in line with the company's growth strategy". It aims to increase primarily in the Nordic region, Belgium and the Netherlands.
At the country level, Oneplus was able to grow in Finland, Germany and Great Britain in particular. They are among the three markets with the highest sales. According to market researchers from Counterpoint-Research, Oneplus was one of the top three smartphone brands in Finland and Denmark in the fourth quarter of 2020. Across Europe, Oneplus was in sixth place in Counterpoint's smartphone ranking last year behind Samsung, Apple, Xiaomi, Huawei and Oppo.
After Oneplus had focused on its top models in recent years, the manufacturer expanded its portfolio in 2020 to include smartphones in the entry-level and mid-range segment with the aim of growing further can. The Nord series introduced in summer 2020 now includes the Nord N10 5G and the Nord N100 in addition to the Oneplus Nord (test).
Read now: Oneplus 9 Pro in the test: Hasselblad meets turbocharger
While Oneplus launched an excellent mid-range smartphone with its first Nord, the other two models were less effective convincing. For the Oneplus 9 series presented in March, the manufacturer has drawn on expertise from the Swedish camera pioneer Hasselblad. As part of the three-year cooperation, the two companies want to raise the camera quality of smartphones to a new level. In the Oneplus 9, initially only the color correction was improved, in the further cooperation, in addition to software optimizations, the hardware side will also be touched.
Aside from smartphones, Oneplus also presented its first smartwatch in March. The first generation in the new hardware terrain looks chic, but is quite clunky; first testers consider the software of the 160 euro watch to be immature.
You might also be interested in