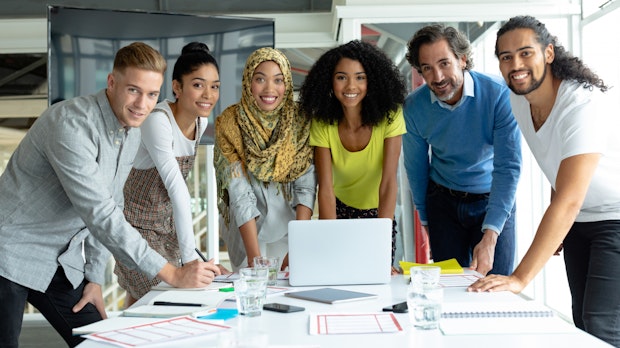 The job portal Indeed not only advertises that will be remembered for better or for worse (mostly with the Seitenbacher Effect), but the job agency has now also presented a name ranking in which the first names of the executives of 318,000 GmbH in Germany were evaluated. As expected, the result is not necessarily a prime example of diversity: Those who are called Katja or Andreas can consider themselves lucky. Because these people have the best prerequisites to become a managing director in Germany.
The job portal is open for this Based on the commercial register, not only the current executives at managing director level are evaluated, but also the names of those who have been at the top in the company over the past 20 years. So far there have only been similar evaluations for listed companies.
Only one female first name in the top 10
With a share of over two percent, most of the managing directors are called Andreas. People with this first name are at the top of companies in Germany a total of 7,530 times. The second most common place are people with the name Michael at the top of GmbH. You appear in a management position a total of 6,820 times. In third place in the name ranking is Christian with 6,450 mentions. When the lack of diversity in top positions in the German economy is denounced, the "Thomas cycle" is also mentioned more often. And obviously not without reason: 6,220 managing directors of GmbH in Germany bear this name. Thomas lands in fourth place, followed by Alexander (4,480) in fifth.
While the first eight places of the most common manager names are occupied by men, Katja ranks ninth as the first woman's name. As the managing director of 3,430 companies, the first name is most strongly represented among women in Germany. The second most common name is Antje (2,520, 17th place in the ranking), followed by Nicole (2,030, 24th place).
Hardly any cultural diversity in the management levels
Among the 70 first placed there are only ten female first names. And with regard to cultural diversity, the ranking is definitely still expandable: With Ali (800, 69th place) and Mehmet (530, 107th place), first names of Arabic or Turkish origin follow further down in the ranking.
In total there are more than 20,000 different first names in the ranking. However, it is difficult to derive a suitable first name for your own child from this. Most names are subject to fads and trends, so until that happens, other names are likely to be at the top. From today's perspective, however, it is certain that more women's names will make it into the top 10 in twenty or thirty years. A diversity adapted to the general population is unlikely to exist by then either. You can find the complete name ranking in the Indeed blog.
Most read