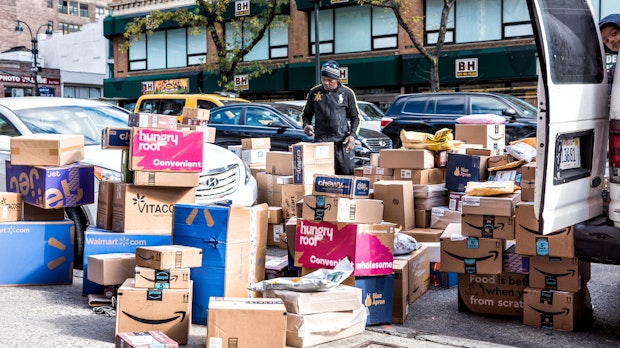 The discussion, in particular about the donation of returns, has been going on for a number of years – dealers have when it was about the not always sensible destruction of goods, always stated that these should not be donated at all with depreciation, i.e. without levying sales tax.
Now Federal Finance Minister Olaf Scholz is apparently planning to waive sales tax on donated goods for a limited period of time. As the Federal Ministry of Finance writes to the federal states, in addition to a permanent waiver of sales tax on perishable goods, other items should also be exempt from sales tax for a period up to the end of December 2021. The federal government wants to ensure that seasonal goods such as clothing do not have to be destroyed. This is intended to meet the "unique burden on the retail trade". At the beginning of March, the federal states still have to comment on the proposal – they receive around half of the sales tax.
Traders criticize the limitation of the scheme
However, the proposal in its current form is not yet well received by dealers. Christoph Wenk-Fischer, managing director of the Federal Association of E-Commerce and Mail Order (bevh), explains that the proposal has not been thought through to the end and does not go far enough: "Goods that cannot be bought on the market are always and everywhere. Overhangs do not only arise in retail and not only in pandemic times and the need for non-profit aid organizations continues. "In his opinion, an unlimited VAT exemption must follow on donations in kind along the entire value chain.
In view of the estimated 500 million clothes and shoes lying in the camps, the Greens had also spoken out in favor of a permanent donation solution (and one for a long time resource-saving solution called for). The destruction of goods should not be the most sensible solution for retailers, so parliamentary group leader Kathrin Göring-Eckardt.
So far If goods purchased from a dealer cannot be given away tax-free, a fictitious purchase price (which is understandable by the tax authorities) is used as a basis, on which sales tax is to be paid. Incidentally, the issue not only affects floor-to-ceiling retailing, but also e-commerce in particular, which often has goods that on the one hand can no longer be sold after several shipments to customers, but on the other hand are too good to simply sell to crush. Last year, the federal government tried to reduce the return rate with legal regulations.
Most read