There has been a significant increase in the number of applications where a high-bandwidth mobile network is not constantly needed, but when it is, it is important that the connection remains fast. These include remote control of the media industry, cloud gaming, vehicles or systems that support backup. Ericsson's new technology responds to this challenge
One of the most significant challenges in the operation of wireless networks is to make the most efficient use of the scarce capacity available, in this case radio spectrum. Although capacity has been steadily expanding with the addition of new generations of mobile networks and newer spectrum, the number of connected devices has also increased, and in some industries there has been a demand for higher-than-average but only intermittently needed mobile networks. The solution to this challenge is Ericsson's 5G RAN slicing software, which the Swedish manufacturer made available to its partners in January.
Doing more of a network in 1 millisecond
)
With the introduction of 5G technology, mobile operators can make more efficient use of their network resources than ever before. Among other things, they can provide dedicated capacity to private networks operated by manufacturing plants, research and development departments, or even university campuses, even jointly with a service provider. However, there are areas where a high-bandwidth, high-availability connection is not required at all times, so resources can be dynamically reallocated to other purposes.
Ericsson 5G RAN slicing software allows available network capacity to be it can be controlled in an extremely short time – up to just 1 millisecond – so that multiple logical networks can be created and operated in parallel within the same physical network. With 5G RAN slicing, it is much easier for a service provider to provide network priority and stable availability to clients connected to the subnet, so they don't have to compete with hundreds or even thousands of other devices for the same bandwidth, which can lead to degraded service
. )
This will make mobile an alternative to satellite
A good example of this is the use of the media industry and live television broadcasting, where so far it has not been possible or only difficult to solve on mobile networks. and even if the connection came together, the picture often fell apart. Thanks to 5G RAN slicing, staff in the areas covered by the network can now be provided with a connection with stability and availability comparable to that of satellite transmission, regardless of whether a two-minute live interview or a week-long sporting event is required.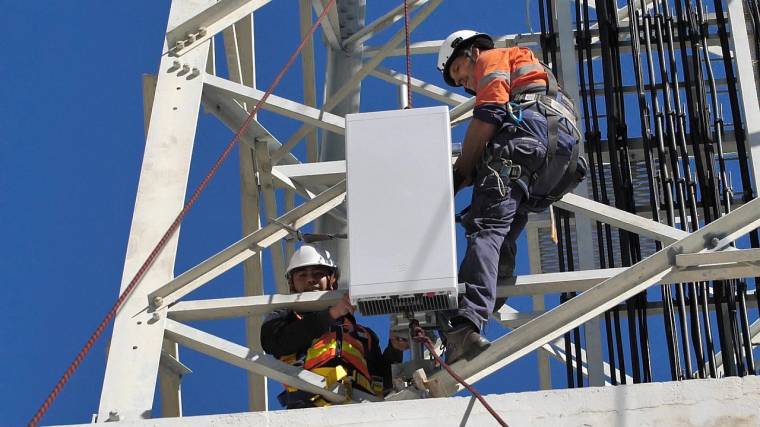 5G RAN slicing can also provide an optimal solution for other time-critical or high-availability tasks. These could be cloud gaming, where "virtual lives depend" on the shortest possible delay, or the remote control of vehicles on a mobile network, the operation of rescue / search support systems, temporary health stations and public security systems.
Greater protection against cyber-attacks
Separation of network slices can also increase network security, so for example, an overload attack on each network slice does not affect the operation of other slices, but isolation can drastically reduce the vulnerability of that slice. Ericsson 5G RAN slicing relies organically on machine learning and artificial intelligence algorithms as part of the manufacturer's robust software portfolio, which may be particularly relevant here.
Hardware, software, tests, curiosities and colorful news from the world of IT by clicking here