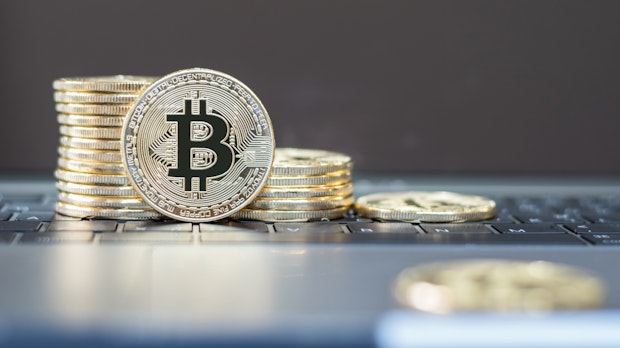 In less than two hours, Bitcoin (BTC) managed to soar over five percent on Saturday. The cryptocurrency jumped from just over 57,000 to just over 60,000 dollars. Depending on the source, values ​​of $ 60,300 to $ 60,450 were achieved.
Price explosion: Bitcoin rises by 5% in less than 2 hours
We usually use the data from Coinmarketcap. A maximum of $ 60,310 is reported here – with a low of $ 56,218 in a 24-hour period. As is so often the case, the trading volume of the last 24 hours also shows an analogous increase. The probable achievement of the next ten thousand mark had been announced very clearly since yesterday at the latest.
In view of the short timeframes, one can speak of a price explosion. The jump over $ 60,000 marks Bitcoin's all-time high on February 21, 2021. At that time, the BTC ended at $ 57,250 with temporary jumps above the 58,000 mark.
The price is currently floating up and down just under 60,000 at $ 59,600 . A sustained break through the ten thousand mark still appears likely. However, some attempts may still be needed.
Experts suspect that the rapid and significant increase in larger transactions by well-known market participants is behind the rapid and significant increase. An entry in the style of Tesla or the constant follow-up from Microstrategy would be conceivable. It is possible that we will receive more information on this in the next few days.
Pension fund ennobles Bitcoin as a valuable investment
A major influence is also attributed to the Israeli pension fund Altshuler Shalam. Last week it became known that the fund had invested around $ 100 million in Bitcoin. The fact that this was done last year and via the Grayscale Bitcoin Trust does not detract from the fantasy that triggered the message.
That is understandable. After all, a pension fund is not a hedge fund that is prepared to take risks and is purely about maximizing profit opportunities. Rather, a pension fund bears the heavy responsibility of investing its resources in such a way that they are available for the company pension scheme of the employees of its members. So if pension funds invest in Bitcoin, it creates trust in this asset.
The fact that pension funds worldwide by far hold the greatest values ​​and put all other investors in the shade. So if pension funds were to get into Bitcoin on a larger scale, very large amounts of money could flow into the cryptocurrency very quickly.
Most read