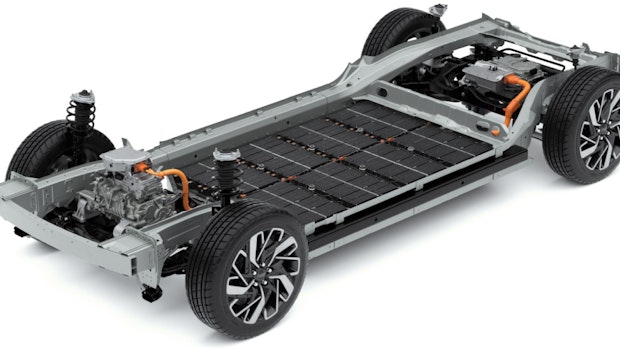 In every discussion about the topic of electric mobility, sooner or later someone comes around the corner with a whole series of fireworks is ignited by the wisdom of the regulars' table. Then it is said that electric cars overload the power grid. Or that you can't drive an electric car without a private charging station.
Another classic that is being used more often these days encountered is the assertion that the batteries of electric cars only last a few years and then are nothing more than electronic waste. Such statements are inspired by reports in daily newspapers, some of which are several years old, with lurid titles such as "The dirty truth of electric cars" or "The dirty truth about battery trash".
Time to take a look at the facts.
The capacity of the battery in the electric car decreases over time
It is absolutely correct that the batteries of electric cars lose capacity over time . The "service life" of a battery depends on various factors. This includes the number of charging cycles and the type of charge. Especially those who frequently use fast chargers (50 to 270 kW) should treat their electric car to a "snore charge" (below 7.4 kW) every now and then. In addition, it is advisable to only charge the battery up to a maximum of 80 percent in everyday life – unless you are planning a longer journey. On the part of the car manufacturer, the question of the battery life is currently answered by a separate guarantee. A guaranteed battery capacity of at least 70 percent after 160,000 kilometers or eight years has established itself as the standard in the industry. Depending on which comes first.
Specifically, this means, for example, for a VW ID 3 with 58 kWh Battery that after eight years there are still around 245 kilometers left of the original 350 kilometers everyday range.
The batteries of electric cars have a "Second Life"
With a remaining capacity of 70 percent, a battery may no longer be powerful enough for an electric car , but it is still a long way from being "electronic scrap". On the contrary.
Business and science have been dealing with so-called second-life concepts for lithium for many years Ion batteries. Because in their "second life" the aged batteries can be used in secondary storage applications. These include, for example, electricity storage for photovoltaic systems in the private sector or peak load management in industry. It can also be used as a power buffer at fast charging stations.
BMW is showing how it is in Leipzig: as early as 2017 built a storage farm that can bundle up to 700 BMW i3 batteries in Second Life to form a huge stationary storage facility. This stores the electricity generated on the factory premises by wind turbines and photovoltaic systems and makes it usable for production. In addition, the storage farm acts as a buffer within the local electricity grid and can, for example, draw electricity from the grid in the event of an oversupply.
After Second Life comes recycling
After eight to ten years in an electric car and another twelve years in second life use , a battery is actually a case for disposal with average use after more than 20 years. Or rather for recycling.
You have to know that the batteries of electric cars are valuable raw materials (lithium , Cobalt, nickel, graphite, manganese, etc.) that can be recovered and reused. So far, however, the corresponding processes have been very energy-intensive and correspondingly expensive. And then there is the outdated Battery Act from 2006 (!), Which stipulates a recycling rate of just 50 percent. As in all areas of electromobility, a lot is currently happening with battery recycling. Only in February, VW started the test operation of a pilot plant in Salzgitter, which should enable a recycling rate of over 90 percent in the future. With the current recycling process, Volkswagen achieves around 70 percent.
That could you are also interested