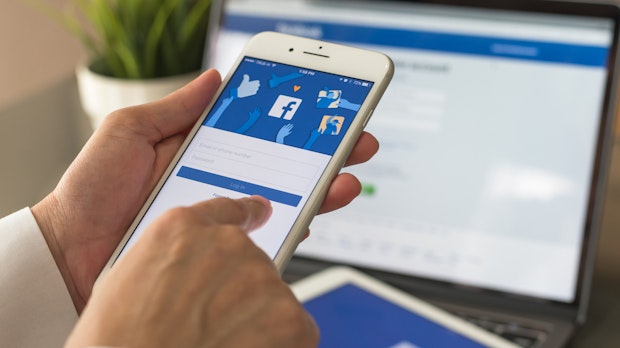 Facebook continues to grow unchecked. In the past quarter, sales of the world's largest online network rose 48 percent year-on-year to just under 26.2 billion US dollars. Profits jumped from $ 4.9 billion to $ 9.5 billion. The number of users who visit Facebook at least once a month rose by a good 50 million to 2.85 billion within three months. Almost 1.9 billion use the platform every day, as Facebook announced after the US market closed on Wednesday.
Access at least one app from the Facebook group – such as Instagram or Whatsapp 2.72 billion users every day. That is 120 million more than three months ago. At least once a month, an app of the group is used by 3.45 billion users.
Facebook mainly earns its money through advertising, especially in Newsfeed of the user appears. Last quarter, 12 percent more ads were served – and their average price rose 30 percent year-on-year.
Facebook worried about consequences of Apple's new data protection rules
The online network reiterated the criticism of Apple's tightened measures to protect privacy on the iPhone. Apps now have to obtain express permission from users if they want to track their behavior across different services and websites for advertising purposes. This is an important way for Facebook to gather information to personalize advertising.
Chief Financial Officer Dave Wehner said Facebook remains concerned about the consequences of Apple's data protection rules for small and medium-sized businesses. In the meantime, Facebook will be able to manage the effects on its own business. Facebook is rebuilding its ad systems so that they can get by with less data, said top manager Sheryl Sandberg. Industry observers assume that the vast majority of iPhone users will reject the comprehensive tracking.
CFO Wehner reiterated the accusation that Apple has its own Advantage products and services on his devices. The iPhone company always rejects this.
Zuckerberg loves VR and AR
At the same time, Facebook is reaping the fruits of years of investment in the virtual reality business, where users can immerse themselves in digital worlds with special glasses. The other revenues besides advertising rose to $ 732 million from 297 million a year earlier – mainly thanks to increased sales of the Quest 2 VR glasses. Facebook's founder and boss Mark Zuckerberg also shows interest in so-called augmented reality (AR), in which digital objects are displayed in the real environment for the user. According to reports from the media and analysts, Apple is also working on AR and VR glasses.
In a conference call with analysts, Zuckerberg was convinced that VR and AR will be the next computing platform. So far, Facebook has had to be content with a web browser or smartphone apps. In future computing environments, however, you will actually have the real feeling of being in one place with someone else. "That will make a lot of experiences possible that we have always wanted to develop." Facebook will continue to invest heavily in the technology.
Zuckerberg also confirmed the goal of expanding Facebook into an e-commerce platform – even if that would be a task for several years.
Investors left the Facebook share increase in after-hours trading by a good six percent. dpa
You might also be interested in