Pandemic 2020 brought with it the rapid spread of cloud solutions, PaaS, SaaS and others. A sea of ​​companies and institutions had to install their applications running on their own server park in the cloud of one of the service providers. If they wanted to take advantage of the protection of Check Point's solutions, they were certainly found in the top three. Benjámin Vándor, Managing Director of Check Point Software Technologies in Hungary and Zsolt Vilhelm Security Engineer answered our questions.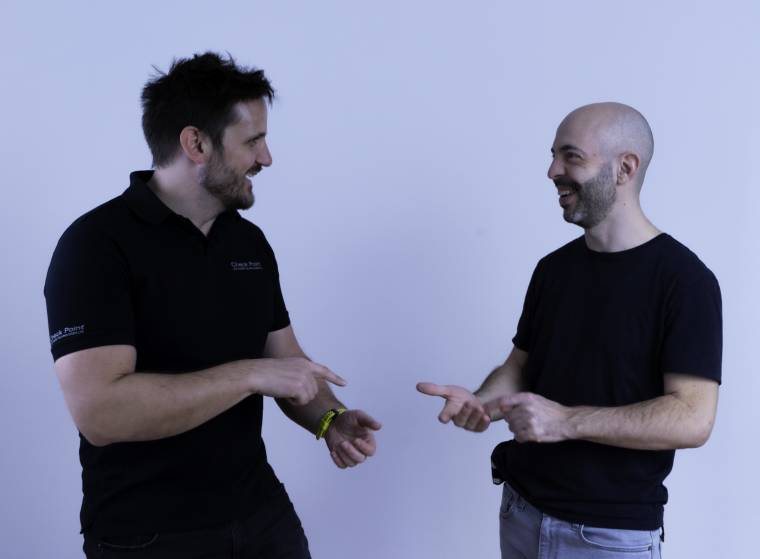 Computerworld: What does Check Point's product portfolio reorganization now announce?
Vilhelm Zsolt : Whether intended for a data center, IoT device or endpoint device, all of our network security products have been added to the Quantum product group, including those for SMEs. Quantum Spark group. The latter product line includes two new gateways that are similar in functionality and performance to our large enterprise systems. The big advantage of the Maestro network security solution, released last year, is that performance can be scaled linearly by concatenating traditional firewall gateways. As early as 2020, special firewalls designed exclusively for Maestro architecture appeared to take full advantage of Maestro, and more such incredibly powerful yet efficient gateways are expected in 2021 as well. Our special interface cards called Quantum Flash will also be available soon, which will be able to forward packets at line speed on each port while analyzing network traffic at lightning speed, relieving the CPU. Under the name CloudGuard, Cloud Point summarizes its cloud solutions, including public, private, and hybrid models. With these products, in addition to traditional micro- and macro-segmentation, it is possible to check whether workloads (virtual machines, computing resources) in the cloud are securely configured, and if problematic sessions are found, we can even fix them automatically. Our next-generation solutions target technologies such as Kubernates or Docker security, and we need to be able to interpret what's going on in the cloud itself. The Harmony name encompasses endpoint solutions from classic endpoint protection to mobile devices, SASE solutions. All of this can be handled from Infinity Vision's unified cloud interface, and log files are also collected here. some programmable API. These are used to provide security very quickly from a program.
CW: Because of the home office, it has become even more important that attacks should be able to stop the IT team on the fly. In this respect, a new time has started?
Benjámin Vándor: For many companies, the last year started with the use of VPN, which was also felt in our turnover. There has also been a growing interest in new solutions, such as the search for gateways that can be created in the cloud, connecting them to on-premises data centers. They also found that it was safest to set up a VPN connection at the endpoint first, and from then on, all browsing was done through the firewall and other security checks supported by machine learning, artificial intelligence, to detect phishing or extortion virus attacks almost. all of them. This is because the plug-in is able to identify pages containing malicious code, and by blocking templates, it can prevent the typing and release of sensitive data. Attackers are trying to take advantage of the new situation, users' concerns about the corona virus. Articles on this and other incidents can be read on the Check Point Research website up to the technical details
CW: What year did Hungary close in 2020? ?
WC: Due to the pandemic, the first two quarters of 2020 were stronger than average, demand picked up strongly, but by the second half of the year this wave subsided, more orders shifted to 2021. But as there will be elections next year, government actors are expected to be more active if the Covid situation allows it.
Our partner, S&T Consulting Hungary, was the first in the region to obtain the Maestro specialized partner qualification, and we closed large-scale projects together with them. The Maestro architecture allows companies, regardless of their size, to enjoy the power of flexible cloud-based security platforms and to seamlessly expand their existing security gateways to hyperscale capacity.
Hardware, software, tests, curiosities and colorful news from the world of IT by clicking here