At the Ignite Developer Conference, Microsoft gave an insight into the future of work in a futuristic opening presentation. The presentation demos the software company's new mixed reality platform (XR), which combines augmented and virtual reality (AR / VR) to give the impression of a personal presence in telecommuting. Colleagues who check in from different locations may feel as if they are in the same room, Microsoft speakers said, although the avatars of the participants are far from lifelike, but that's not the point. More importantly, users can view content that already appears in 3D – building plans, product models, simulations, etc. – work together in applications developed for the Azure-based Mesh platform, which can run on other platforms and on any device, not only on smart glasses or VR helmets, but also on laptops or phones.
Microsoft, but with its platform development suite, its partners can develop apps that companies can use anywhere not only in design offices or meeting rooms, but anywhere from the assembly hall to the showroom to field and on-site services. The software company will also integrate Mesh with Microsoft Teams and Dynamics 365 to make it easier, but a Mesh-based version of AltspaceVR, a social virtual reality platform acquired in 2017, is also underway.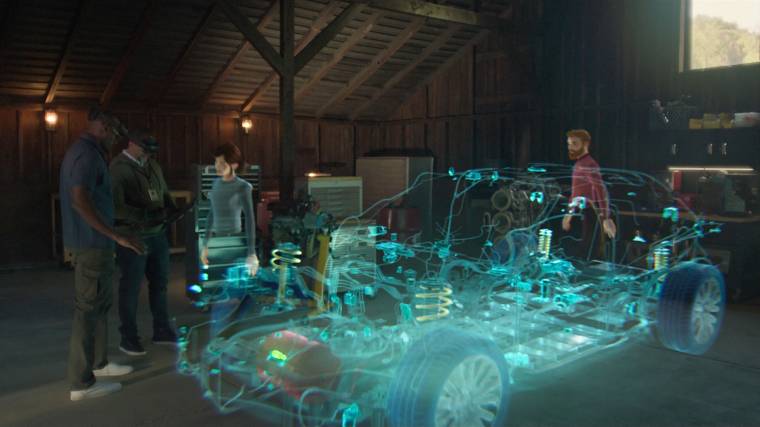 Teams plus Dynamics 365: Teams in the Cloud
According to a Microsoft survey (Work Trend Index), 80 percent of business leaders expect the more flexible rules for working from home, introduced in the epidemic to support teleworkers, will remain in place in part after the pandemic, and 70 per cent of workers will take advantage of the resulting opportunities. There are signs that the world of work is becoming irreversibly hybrid and distributed, so employees and organizations will need flexible, dynamic, cloud-based solutions, says Ignite, a software company that also announced such improvements on its corporate governance and teamwork support platform in early March.
As of April, a new capability in Microsoft Dynamics 365 Marketing will be available in April that uses artificial intelligence (AI) to personalize the customer experience in real time and align it across all digital and physical contact points. Dynamics 365 Customer Insights also enriches AI capabilities, with deep integration with Microsoft Azure Synapse Analytics, allowing companies to build custom AI models for more advanced segmentation and targeted customer reach.
Real-time Dynamics 365 Customer Voice is added to the survey, enabling organizations to collect, analyze, and respond more quickly to direct customer feedback, such as through automated workflows through Dynamics 365 Marketing or by sending out personalized coupons. A preliminary version of Dynamics 365 Intelligent Order Management will also be released in April. Equipped with AI capabilities, the new application enables companies to intelligently automate order fulfillment based on easily configurable rules and real-time inventory data, as well as measure process efficiency and refine and optimize it with simple design tools.
Microsoft It also integrated Dynamics 365's enterprise management solution with its Teams platform, making tools that enhance individual and teamwork efficiency directly available in applications that support sales, marketing, field services, and customer service. With the help of Teams, companies can hold interactive webinars for up to a thousand people, with audiences inside and outside the house, but they can also broadcast an online event that can only be viewed to an audience of up to 10,000 people online. With Dynamics 365 Marketing tools, organizations can now not only support the organization of such events, but also take care of registered attendees, analyze audience composition, segment, and define further steps for personalized contact.
Microsoft Teams Connect also debuted at the conference, allowing colleagues to share channels with each other, in-house and out-of-office. Shared channels appear in each user's Teams interface, along with other groups and channels, making them easily accessible in workflows and serving as a common workspace with a rich set of tools to support collaboration, including real-time, shared document editing. A private preview of Microsoft Teams Connect is available for the time being, and will be more widely available sometime during the year.
The telecommuting experience is also enhanced by several other enhancements to Microsoft Teams. PowerPoint Live, available from the platform, for example, will soon make presentations more spectacular with a presenter slides behind the presenter's video, but the software company promises to expand the palette, news reader / reporter and more. Dynamic view cleverly and dynamically rearranges the elements on the Teams interface for the best possible visual experience, and Microsoft Teams Rooms also displays meeting participants in new views, such as Together Mode, a gallery that evokes a group photo
RPA on the desktop, AI on the perimeter network
Whether it is a web or desktop application, Power Automate Desktop notes the steps of workflows that can be sorted according to process logic using a drag-and-drop design tool for automation. Further help is that the user-friendly RPA solution includes more than 370 common workflows ready to fit many business applications. Power Automate Desktop is now available for download for Windows 10 users, but the low-code RPA solution will be available in the Windows Insider Preview of the operating system in a few weeks.
Microsoft has announced a a small programming language that assumes low-code application development and workflow automation with capabilities similar to those known to hundreds of millions of information workers in Microsoft Excel. Power Fx is open source, the software company publishes the programming language on GitHub so that the community can add more open source enhancements.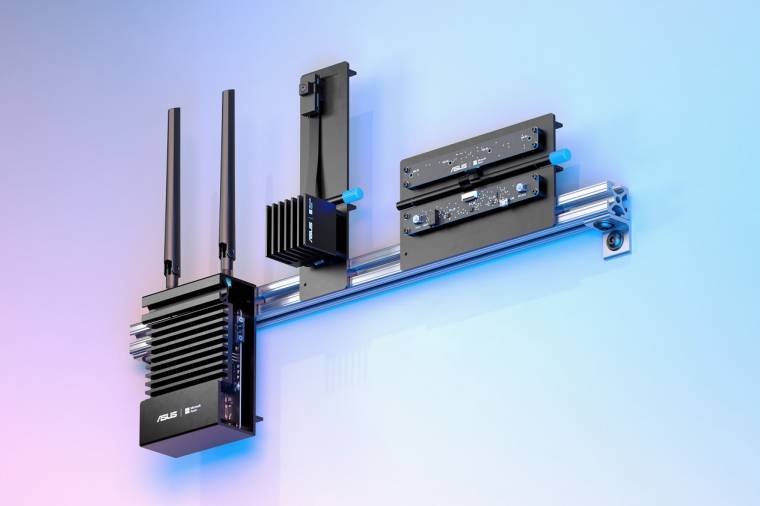 Also at the Ignite conference, Microsoft unveiled a public preview of Azure Percept. With a platform built on hardware and cloud services, the software company would make it easier to apply Azure AI technologies to the edge network, such as in artificial intelligence-based device management, quality control, and other solutions.
Azure Percept is the Trusted Hardware Platform Module) includes an Azure Percept Vision smart camera and an Azure Percept Audio device, which allows devices connected to the Internet of Things, such as elevators, to be voice-controlled by natural language processing. The platform's development suite, Azure Percept Studio, guides users with no particular programming experience through the lifecycle of AI solutions, from development to teaching to prototyping. Development Kit users have access to Azure AI Cognitive Services and Azure Machine Learning models, as well as AI models developed by the open source community for perimeter networking.
Because Azure Percept runs in the Microsoft cloud, and Azure Percept devices also automatically connect to the Azure IoT Hub, which protects communications connections, and solutions that connect the cloud to the peripheral network enjoy the same robust protection that the Azure platform provides, according to the software company. magazine was published in the issue of March 10, 2021 (Volume LII, Issue 5)
Hardware, software, tests, curiosities and colorful news from the IT world by clicking here!