We went to the home office voluntarily because the closure meant more security, even though the rights of teleworkers are essentially unclear. We didn't even ask what policy would be in place, even though it had been pinned to the wall with four pushpins so far, screwed on a chrome board at the front desk or beaten in our heads with a hammer, what principles our employer considers sacred.
However, with our home office, we have dragged our employers to the level of home cyber protection, if we have not received reinforcement from them, since at most a thin private cord of a virtual private network connects to the corporate network from our home. We got some guidance, maybe they gave us a regular spam filter, and at least the entry points were confirmed at the company.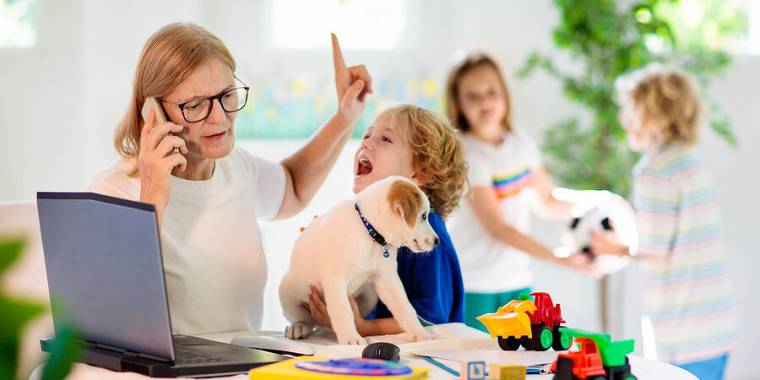 There was a reason for it. At first, we may have believed and hoped that the looters who farm deep in the dark web would be so good and would not turn against biologists and research doctors working to curb and eradicate the pandemic, but they did not do that favor. What's more, they raised the stakes, pushing the price of decrypting data made inaccessible by extortion viruses even higher. A new service has been launched: as part of the Crimeware-as-a-Service, small-scale villains can have fun with the tools of wholesale criminals made public, until they too are feathered enough to roast their bellies on an exotic island in the summer, while most of humanity it cleans the handles of the quarantine room and, in a good case, waits for it to be vaccinated. Until the summer, or even longer, and let me not ask why.
The question is not whether everyone at the company will receive the vaccine, but at least the majority, but what will be common. spaces to which we will return. Smaller offices may need to be merged or closed. Maybe they'll use a thermometer and a cell phone to check if we can really get the job done. By the time we get to the end of it all, we will be wearing the (virtual) chairs of lawyers, interior designers, psychologists, ergonomics and other professionals for hours…
But in this story, our chair is not interesting either.
Who wouldn't envy those business owners, former business leaders who only care about the interest on their shares? They may retreat as Jeff Bezos, who in the fall will hopefully hand over Amazon's control of the pandemic to its the businessman, who, by the way, is of Hungarian descent, with whom he brought one of the largest cloud providers under the roof. Without all the crosstalk: I wouldn't point my pen at those who have proven in the world of work that they understand business, think about sustainable operations, and even devote themselves to politics in addition to their field of expertise.
Andy Jassy made AWS a $ 40 billion deal, Larry Ellison is not without reason his anger. Within the house, he is considered to enjoy almost complete independence. Bezos mentioned it in his internal correspondence as someone who enjoys his full trust. No wonder, since they were already sitting behind the government when Amazon went public.
Another issue is that Jassy, ​​who also collects her billions nicely, is not as spectacular a public figure as Elon Musk or Jeff Bezos. He went straight from Harvard Business School to the post of chief marketing officer and then vice president of web services, from where he also sent unsolicited words to the recently replaced U.S. president.
In addition to its e-commerce strengths, Amazon is still a technology company, taking office in October. and Andy Jassy, ​​who steps in, knows how to make it big, a Gartner analyst commented on the announcement, noting that he is not as visionary and evangelical as Musk or Bezos, but is good at execution. Joe Biden , for example, promised to use Amazon's human and other resources to help hundreds get hundreds of millions of Covid vaccines to the right places in a day
Hardware, software, tests, curiosities and colorful news from the IT world by clicking here