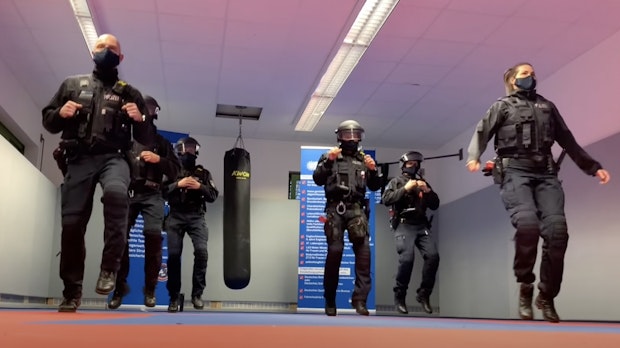 Since autumn 2020, thousands of people around the globe have been dancing to the rhythms of the song Jerusalema by the South African musician Kgaogelo Moagi alias Master KG. In Germany, too, police officers, hospital employees and members of companies and organizations sent themselves to share their dance performances on YouTube as part of the so-called Jerusalema (Dance) Challenge. For many a sign of hope in the difficult Corona situation. The dance videos could be fatal for many of them now.
Warner license: NRW Ministry of the Interior has paid
Because as Focus Online first reported, Warner Music, which holds the rights to the song, has now sent out numerous letters. In it, the group demands license fees. German authorities and companies are also affected, including the St. Barbara Clinic in Hamm, the Märkischer Kreis police, some village fire brigades and rehabilitation clinics, as the dpa has found out. The North Rhine-Westphalian Ministry of the Interior is said to have paid Warner Music's claims for several police stations.
How high the license fees details are not known. Warner Music, which has confirmed the payment requests, stated that it was aware of the special nature of the Jerusalema Challenge. Therefore, the license fees were also different. In some cases, only symbolic amounts would be due. Warner told Focus Online that the corporation even charges fees for such an action, saying that artists are dependent on fair payment, especially in times like these.
Jerusalema-Challenge: Swipe at dancing companies
Warner didn't let himself be denied a swipe at the dancing organizations. After all, paying the artists is all the more important if the music is "used by third parties to increase their reputation". The law is on Warner's side anyway. Because the publication of a video with a copyrighted song in the background is a violation of copyright, as the lawyer Christian Solmecke, who specializes in media law, told the RND.
Currently, private users do not seem to be (yet) affected by the financial claims. Solmecke advises to remove such videos from the network as a precaution.
Most read