Two years ago, Fujitsu switched to an indirect sales model in 19 countries in Europe, the Middle East, Africa and India. In the affected markets, including Hungary, most of the turnover was previously handled by partners, but the change goes beyond cost reduction and efficiency gains as it is part of the transformation of the parent company from a technology supplier to a digitalisation (DX) service provider. We asked Ladislav Orenic , who has been leading the Channel Led Countries region at Fujitsu since the autumn, about the experience of the model change so far and further plans .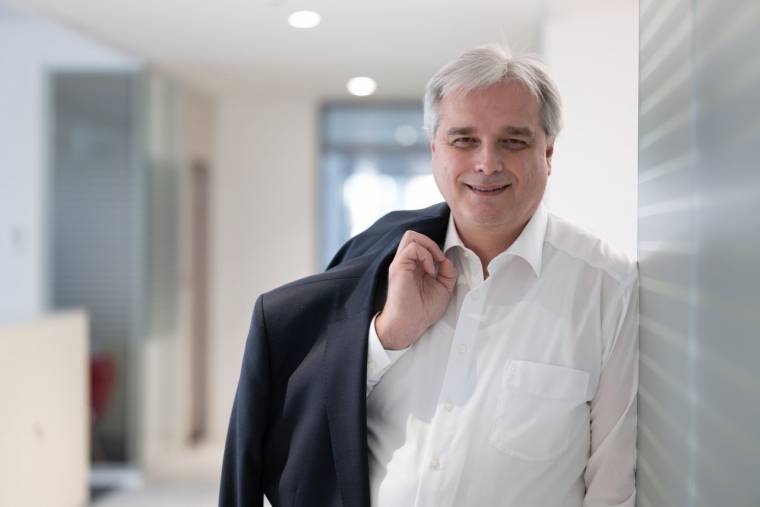 Computerworld: Given the existing weight of the sales network here, what has really changed in the new model for partners and customers
Ladislav Orenic : In the countries concerned, more than 80 percent of product revenue was generated by our partners in the past, and our customers can continue to work with them as usual, with the support of Fujitsu professionals. In the new model, all this has become even more streamlined, as we no longer sell directly, relying on our partners one hundred percent in every project and supporting our partners. In the classic line-up, it inevitably arises that the supplier who also sells directly not only supports his partners but also occasionally competes with them. Our new market entry model precludes this, further strengthening our commitment to our partners, as we have recently expressed with the launch of a new ecosystem platform. Our customers can work with us even more easily through our partners, which speeds up processes and benefits all parties in terms of shared digital innovation.
All part of Fujitsu's own digital transformation. Our company aims to make the world more sustainable through joint innovation that strengthens trust at the societal level. To achieve this, we launched an enterprise-wide transformation project called Fujitra (Fujitsu Transformation) last October, which strengthens our digital competitiveness through the re-evaluation, standardization and streamlining of business processes, organizational development and culture, in addition to developing products, services and business models. )
We implement design thinking, agile methods and other frameworks in the implementation of a global project with a budget of more than one hundred billion Japanese yen, while listening to the feedback of our customers and employees. Central to all this will be the standardization of data and their intensive use on a single, central system on which we will create Fujitsu's digital twin pair. With the intelligent corporate governance solution, we can not only review the current state of operation based on the latest data, but also create the conditions for accurate forecasting, real-time intervention and immediate optimization at all levels, from management to field services.
We will not only incorporate our experience and knowledge, which we will add to the Fujitra project, into our products and services, but also pass it on to our partners and customers to accelerate their digital transformation, achieve their business goals and meet wider societal challenges through joint innovation.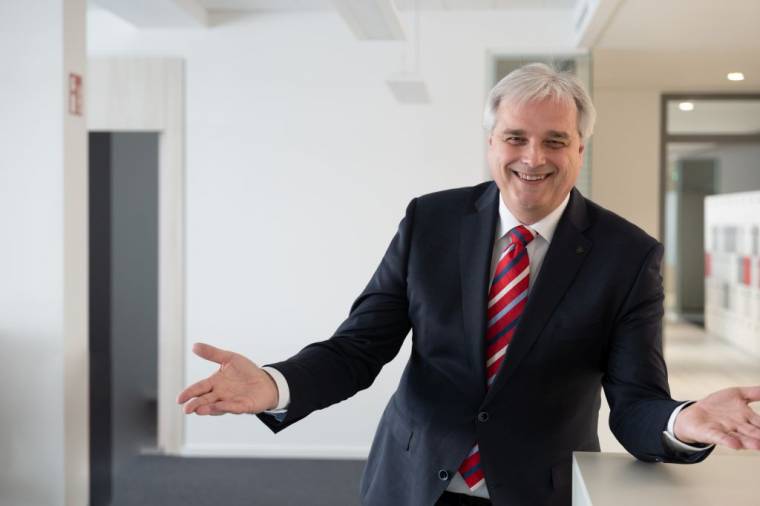 CW: Where is the sales model change process in partner-focused countries? is it completely closed or are you planning to fine-tune it further?
LO: A mo dell change has largely taken place in all markets, however, the numbers and feedback are continuously evaluated and further refinements are made as necessary. In Hungary, where our competencies for our high-tech infrastructure solutions are outstanding, the indirect model has yielded even better results than expected, and in addition to the profitability of our operations, we have also increased our data center footprint. I think we can all learn something from our Hungarian colleagues in this field.
CW: Covid-19 acted as a catalyst for the digital transformation of organizations , in the epidemic situation, companies tried to switch to teleworking, online and contactless services as soon as possible, accelerating their transformation projects. Under the name Work Life Shift, Fujitsu launched a special program last year to support a sudden, distributed, hybrid model of work. What kind of initiative and solutions are involved
LO: Although the concept of teleworking is not new, the general prevalence of distributed work environments is technological support and cyber security, organizational culture and individual efficiency, employee experience and personal
The Fujitsu Group, which employs 130 000 people worldwide, is already facing new challenges in terms of well-being, not only in the epidemic but also in terms of the new normality that will recover. in order to support flexible forms of work in remote and mobile environments, as well as in the office, in a hot desk system with a multi-cloud solution. In our Work Life Shift solutions, we also pass on the good practices developed in the project to our clients. The portfolio provides advanced services for developing smart, efficient and safe work environments, virtual collaboration, work-life balance, optimization analytics and employee support, among others, developed with our technology partners
.
In our Virtual Desktop Infrastructure (VDI), for example, we moved approximately eight hundred employees from a Middle Eastern customer to a secure telecommuting environment in just four weeks, from data center development to client device connectivity. For organizations that require less customization, we also offer a turnkey VDI solution on our PRIMEFLEX integrated systems. And we're making the transition even easier for end users with our new LIFEBOOK laptops, which, among other things, enhance the security of teleworkers with built-in, contactless biometric identification and a mechanically lockable HD camera.
CW: The Fugaku supercomputer confirmed its leading position at the top of the Top500 list last November, with its performance increased to 442.01 petaflops, already three times faster than the second-stage HPC system on the podium. How can Fujitsu's supercomputer and quantum-cooled technologies help meet these major challenges, build a more sustainable world?
LO: Japan's and the world's fastest supercomputer is the result of a joint innovation between Fujitsu and the RIKEN Computer Science Center in Kobe, its performance in running applications based on artificial intelligence already exceeds 2 exaflops according to the HPL-AI test. As part of a national program, Fugaku helps answer the most pressing social and scientific questions in a wide range of fields, from pharmaceutical research and personalized disease prevention to materials and energy research, weather forecasting and natural disaster simulation to industrial process design, or e.g.
Together with Tohoku University and the University of Tokyo, for example, we have developed a real-time tsunami forecasting and management solution that is built on a supercomputer but can now be run on a PC. Using an AI model, he infers the extent of expected flooding on the shores from the form of offshore waves detected during the earthquake. Since the outbreak, the supercomputer has also been supporting Covid-19 research in diagnostics and therapies, as well as simulations of virus spread.
Also in academia, with the University of Toronto, a new technology for parallel search developed to deliver megabits of performance on our unique Digital Annealer architecture. Our quantum-powered computer has been developed to solve combinatorial optimization problems that are too big and too complex a task for traditional technologies. The megabit limit is an important milestone in the development of architecture. By comparison, the Digital Annealer Cloud Service currently provides 8 kilobits of effective support for solving such specific practical problems in areas such as manufacturing, logistics and shipping, traffic management, disaster prevention and drug development.
CW: How does the Ecosystem Platform launched for Fujitsu partners last November
LO: Our new platform provides a dynamic environment for remote collaboration, in which our partners, by combining their professional competencies and local market knowledge, can implement even the most complex digitization projects faster and more efficiently through joint innovation, create greater business value and reach new markets. The Ecosystem Platform, achieved by our existing and future partners worldwide, is a perfect fit for indirect market entry mode
One of our Eastern European partners, for example, took part in the implementation of a significant project with a solution supporting air traffic management. Such specialized applications are designed for a high-value, but relatively small niche market in terms of the number of potential users, to which direct access is more difficult. However, our partner on the Ecosystem Platform has already been sought from other parts of the world, where our partners are working on a similar project. That is why we have launched our platform, which as a next-generation solution itself expresses our readiness to digitize with our partners at all times.
The challenges we face are as diverse as customer needs and societal requirements as IT solutions. , rapidly evolving technologies. No one can answer every question alone, solve every problem, so we consider and help and encourage common innovation
Like our Ecosystem Platform, our Digital Transformation Center network also serves this purpose, which holds workshops for our clients and partners working on complex projects in person around the world. In the event of an epidemic, we have also moved this workshop to the virtual space, so that it can be made even more widely available with proper preparation.
I expect that the digital approach will continue to develop rapidly in our region. is at least as important to successful collaborative innovation as technology.
Our article appeared in Computerworld magazine's March 10, 2021 issue (Volume LII, Issue 5).
Hardware, software, tests, curiosities and colorful news from the IT world by clicking here