Either the symptoms of the pandemic will soon subside or the socio-economic complications of Covid-19 will linger, it turns out – to be sure, the year 2020 will be a memorable turning point. It happened last year for the first time that the entire population of our planet changed their behavior suddenly and radically at the same time, to keep their distance, to impose restrictions, to go into quarantine. The consequences of the unprecedented event are accordingly extreme, with all plans and expectations of companies and governments fundamentally changed, according to the IBM Institute for Business Value (IBV) summarizing the results of its annual CEO survey (2021 CEO Study: Find your essential)
In this unique position, IBM's business research institute surveyed managers' attitudes in its largest-ever survey of its kind, asking a total of three thousand CEOs from fifty countries and 26 industries about their views and priorities with Oxford Economics. The results were also compared by IBV researchers with data from IBM's C-Suite research, which has been conducted regularly for more than 20 years.
Based on this, the management of a distributed workforce everywhere – in the office, at home and elsewhere. will be one of the biggest challenges of the coming years. In the post-Covid-19 world, attracting and retaining a talented workforce will be the key to business success in the post-Covid-19 world, along with technology and joint open innovation-driven partnerships.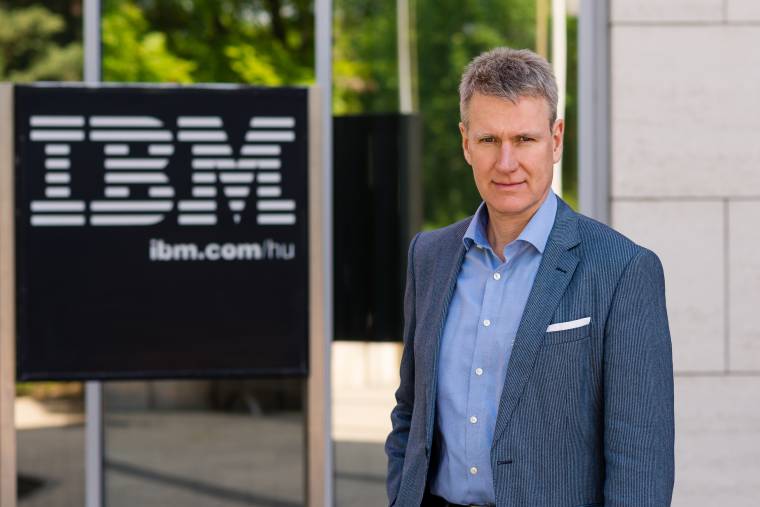 – The pandemic has forced leaders to rethink and accelerate the digital evolution of the organizations they control, said Péter Rehus, director of IBM Hungary. – Research has shown, among other things, that Central and Eastern European business leaders, like their counterparts in other regions, would use the same four key technologies, the Internet of Things, hybrid cloud, artificial intelligence and automation, to make their company smarter and faster, thus more resilient. changes caused by the pandemic in many sectors
Hybrid work environment, focus on people
It prioritized support for teleworking as a top priority in 2020, said the majority of CEOs surveyed in the IBM IBV survey. However, the best prospects are perceived markedly differently by the best-performing executives than their underperforming colleagues – the latter at the head of companies that are in the bottom five in terms of revenue growth. While more than half of the underperforming top managers say that managing the distributed workforce will continue to be one of the most important management tasks in the coming years, the proportion of underperformers is only 25 percent.
– Many business leaders have been affected by the pandemic, to focus on the most important things, such as your people, said Mark Foster, vice president of IBM Services. – At the same time, employees' expectations of their employers have changed significantly. For example, in addition to agile technology support, a ubiquitous distributed workforce also expects its managers to move to more empathetic management models that focus on employee well-being and to foster a flexible, inclusive corporate culture.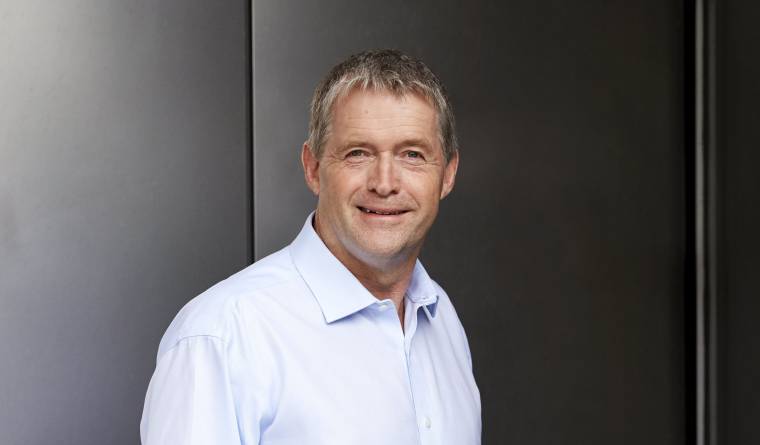 Although IBM IBV is a according to another study (What employees expect in 2021?), employees are generally satisfied with the support they received from their employers in the epidemic situation to maintain their physical, mental and financial well-being, the picture is strongly nuanced by less than one-fifth of respondents giving their company an excellent rating. In addition, a survey conducted by Survey Monkey, which involved more than 14,000 people from nine countries in January this year, found that a quarter of employees plan to change jobs in 2021, mainly because they expect more flexibility in terms of working hours and places of work.
Going back to the CEO survey, another significant difference in approach is that 77 percent of successful executives prioritize employee well-being over short-term business results, while only 39 percent of weaker CEOs think similarly. All this suggests that thriving companies see people as one of the most important resources in the current situation. What's more, there may be a link between a person-prioritizing approach and business performance. Indeed, overperforming companies, which started 2020 with faster-growing revenues, have further increased their benefits in the event of an epidemic, with annual growth rates now 7 percentage points higher than those of underperforming organizations
. IBM therefore advises executives to consider managing the hybrid work environment in the long term and to carefully consider the challenges involved, from introducing digital, cloud-based tools for collaboration to avoiding employee burnout to developing a corporate culture based on diversity and inclusion .
Partnerships for joint innovation
Following last year's outbreak, a majority of CEOs agree that in the coming years, technology will be the most significant external force affecting the business. Respondents in all regions consistently expect the most benefits from the cloud, artificial intelligence (AI), Internet of Things (IoT), and robotic process automation (RPA) in the period ahead. However, overperforming business leaders see the creation of the right technology base and infrastructure as one of the biggest challenges (62 percent) as their underperforming counterparts, meaning they recognize the importance of keeping up with technology.
It is noteworthy that twice as many (72 percent) of the most successful CEOs expect tangible business results from artificial intelligence in the next two to three years as less successful executives (30 percent). According to IBM, top-performing top managers are optimistic because they are ahead in the practical application of AI. Not only in stand-alone pilot projects, but also in their workflows, they use real-time decision support technology that is easier to deploy and scalable more flexibly on a hybrid cloud infrastructure.
Executive cream also prioritizes business partnerships, according to IBV considers that cooperation for joint innovation will become increasingly essential for success, while only half of less prominent leaders share this view. IBM researchers explain this by saying that successful leaders identify their company's outstanding capabilities and focus on them in their operations while looking for suitable partners for other tasks. Organizations that focus on their excellence thus become part of a wider ecosystem in which they come across many more new, innovative ideas than if they were trying to solve everything on their own, in-house. Their growth could thus gain new momentum and join initiatives to address global issues such as climate change sooner.
If all this were not enough for CEOs, here is another lesson from IBM IBV research. Maybe the primary goal of the business is to make a profit, and business leaders have always set priorities, from now on it won't be that easy either. While in the past, companies could improve their numbers by temporarily focusing on a snatched area, they now have to deal with a system of priorities because in our digital economy of a networked world, the pursuit of sheer profit will create fewer laurels. Organizations need to answer the question of what they consider to be more important than sustainable profitability, what makes their activities meaningful in society, because knowing this will enable them to better retain their customers, employees and partners – without whom they could say goodbye to their revenues
.
Our article appeared in the issue of Computerworld magazine on March 10, 2021 (Volume LII, Issue 5)
Hardware, software, tests, curiosities and colorful news from the IT world by clicking here !