A joint, permanent working group of the Hungarian Chamber of Commerce and Industry (MKIK) and the Digital Welfare Program (DJP) has been established, the aim of which is to increase the digital development of Hungarian SMEs and develop the data economy. The leaders of the working group are dr. László Parragh, President of the Hungarian Chamber of Commerce and Industry and dr. András Levente Gál, Professional Manager of the Digital Welfare Program
Nowadays, digitalisation has become a fundamental factor in the performance of everyday life, corporate operations, national economic processes and, ultimately, the world economy. The 21st century is an age of rapid change, in which businesses that can respond relatively quickly, take advantage of digital opportunities and adopt an innovative approach can be truly successful. The cooperation between DJP and MKIK aims to support the promotion of innovative solutions and digital activities by improving and developing the business environment of enterprises, thus helping to take advantage of the competitive advantage provided by digital developments.
"The aim of the permanent working group is to dialogue should take place in order for all Hungarian enterprises – especially the micro, small and medium-sized enterprises, which form the overriding majority and are of great importance for the national economy – to be the winners of digitalisation, "emphasized dr. András Levente Gál at the inaugural meeting of the working group
Increasing the competitiveness of Hungary and Hungarian micro, small and medium-sized enterprises is of paramount importance, and innovation plays a key role in their support and success. The aim of the joint working group is to strive for the most efficient cooperation possible, to coordinate synergies in order for individual companies to be able to use the strengths of the cooperating organizations beyond their own resources, which can further strengthen open innovation. Preparing for new trends and the use of future technology will enable domestic companies to meet global challenges as well.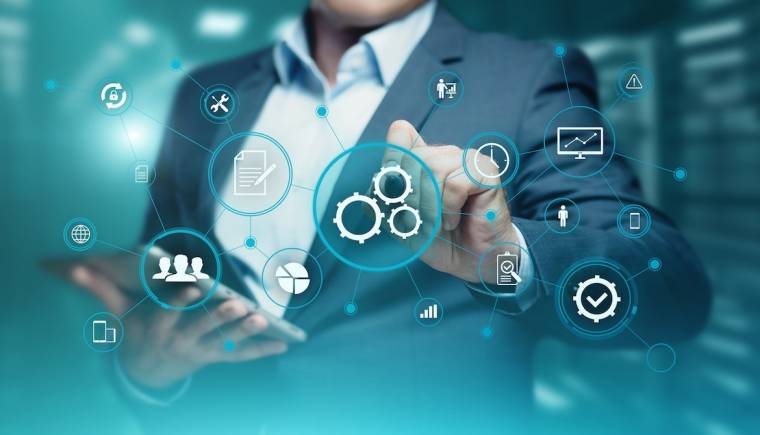 Dr. According to László Parragh, in today's digital world, intensive investment in human capital is needed, which can provide a solid basis for the implementation of creative ideas in the future. "We are convinced that digitalisation plays a key role in the dynamic development of domestic enterprises. This goal is supported by the Modern Enterprise Program, which aims to encourage SMEs to move towards digital development. In terms of the resources needed to do so, 2021. "
Cooperation programs include the launch of the data economy, the creation of a corporate portfolio, the strengthening of the analytical and digital innovation capacity of small and medium-sized enterprises, exploiting the potential of artificial intelligence, digital consumer protection, the dissemination of the INPUT Program and the general development of digital skills and opportunities
The successful digital transformation provides an opportunity to put Hungary at the forefront of European development. In the coming years, DJP and MKIK intend to contribute to the most successful response of Hungary to the challenges of the digital transformation in the coming years.
Hardware, software, tests, curiosities and colorful news from the IT world here