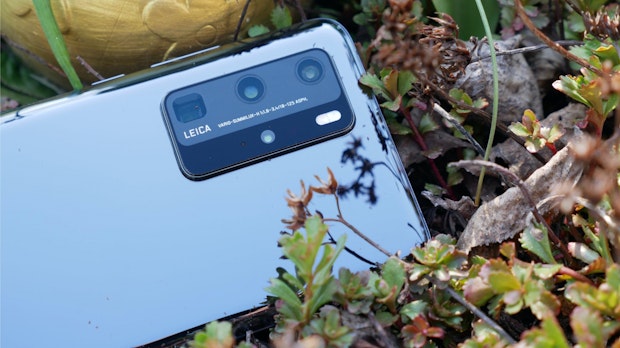 Despite the inauguration of US President Joe Biden, the US government is sticking to the trade restriction imposed by Donald Trump on Huawei, including his Smartphone business is suffering massively. According to reports from supplier circles, Huawei should be able to sell more than 60 percent fewer smartphones than 2020 in the current year.
Huawei: From almost 190 million smartphones to 50 million
As reported by Nikkei Asia, Huawei has informed its suppliers that it will order components for 70 to 80 million smartphones this year. The planned production volume corresponds to a decrease of more than 60 percent compared to the 189 million smartphones that Huawei shipped last year.
Some suppliers explain the news agency that Huawei could even reduce the order quantity to almost 50 million units. In this scenario, Huawei would suffer a sales decline of over 70 percent compared to 2020. It also says that the upcoming devices are only LTE / 4G models, as the US government has denied the company the purchase of 5G components.
At the beginning of the sanctions against Huawei, which have been in force since May 2019, the restrictions primarily comprised software such as Google services. Last year, the sanctions were tightened again, so that Huawei was no longer even allowed to order processors from the Taiwanese chip manufacturer TSMC. The processors with integrated 5G modems, which were manufactured in advance, are now apparently running out. There are no great alternative options, as the production of the Chinese foundry SMIC does not correspond to the level of TSMC.
Huawei does not want to sell smartphone division
Despite the almost hopeless situation, Huawei does not want to sell its smartphone business, as Huawei CEO Ren Zhengfei said. Corresponding rumors circulated in January that the group was playing with the idea of ​​selling its top smartphone brands in the P and Mate series.
In order to "ensure its own survival", however, Huawei had sold its smartphone subsidiary Honor to a newly formed consortium, Shenzhen Zhixin New Information Technology, in November 2020 for allegedly 15 billion US dollars.
Honor has meanwhile been able to fully resume its business after completely cutting the cord from Huawei and, according to its own statements, has been able to conclude contracts with AMD, Intel, Mediatek, Micron Technology, Microsoft, Qualcomm, Samsung, SK Hynix and Sony. With the View 40, the manufacturer has even presented the first new smartphone – but currently only for the Chinese market.
With the sales forecasts, Huawei is likely to be in continue to lose ground in the smartphone market this year. The manufacturer already lost massive market share in 2020, but was able to finish the year in third place behind Samsung and Apple. In the fourth quarter of 2020, Huawei sagged by 40 percent. This downward trend appears to continue in 2021. Huawei hopes that the trade war between the USA and China will ease and a new beginning with Biden.
Most read