Nanotechnologists at the University of California San Diego have developed a wearable microgrid that can power small electronic devices by storing energy in the human body. The novelty consists of three parts: sweat-powered biofuel cells, motion-controlled devices called triboelectric generators, and energy storage supercapacitors. Each part is flexible, movable, and printable on clothing.
According to researchers, the technology was inspired by social microgrids that integrate multiple local, renewable energy sources (solar and wind energy, etc.). Likewise, the wearable microgrid collects and stores energies developed by different parts of the human body.
The novelty, which is still in development, is made of flexible electronic devices developed by the university's nano-bioelectronics research team. Each part is printed on the shirt in the places that work best for it: the biofuel cells that utilize the energy of sweat are located around the chest, the triboelectric generators that convert kinetic energy into electricity on the forearm. The energy collected is stored by supercapacitors and fired to power small electronic devices.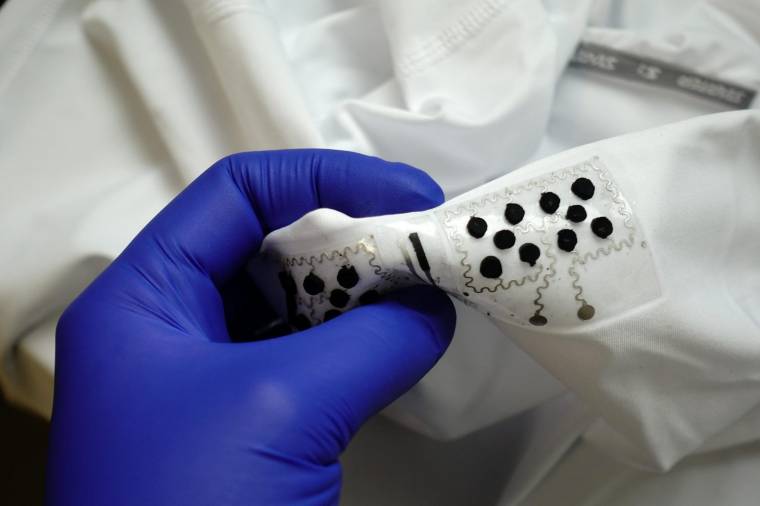 (source: University of California San Diego)
The experimental system was tested in half-hour runs: the person wearing the microgrid exercised, jogged, or cycled for ten minutes and then rested for twenty minutes. During this time, the system provided enough power to run an LCD watch continuously.
Hardware, software, tests, curiosities and colorful news from the IT world by clicking here!