The Hungarian-based start-up company, Talk-A-Bot, has developed a corporate payroll and all corporate encrypted documents for individual employees to be sent in a GDPR compliant manner. Innovation provides a solution to one of the problems of labor digitization, which is receiving special attention in the Covid-19 epidemic. The encrypted Viqen platform with a high level of information security between the two endpoints, or the Cheq platform on other frameworks, is able to send all company documents inaccessible to an external actor, which employees can view conveniently and quickly with the two-factor access of banks
As one of the effects of the coronavirus epidemic, the digitization of labor and the entire HR activity has become more important from the point of view of corporate governance. As the first domestic chatbot agency, Talk-A-Bot has developed a way to deliver employment documents quickly and securely to meet this challenge. An employer-managed internal communication platform running on employees 'smartphones called Cheq not only removes the problem of sending encrypted documents to individuals from now on, but also the problem of sending encrypted documents to individuals.
" It is not enough that in most cases the sending of payrolls is a very labor-intensive administration, and it is also a regularly recurring task of the company's labor affairs. "- said Ákos Deliága, Managing Director of Talk-A-Bot.
For example, the monthly payroll, the annual income certificate (document M30) and the salary increase are classified documents for individual employees. personal bonus, premium notification letter, individual employer certificate, etc. In many places, employees still receive these documents on paper, in physical envelopes, through envelopes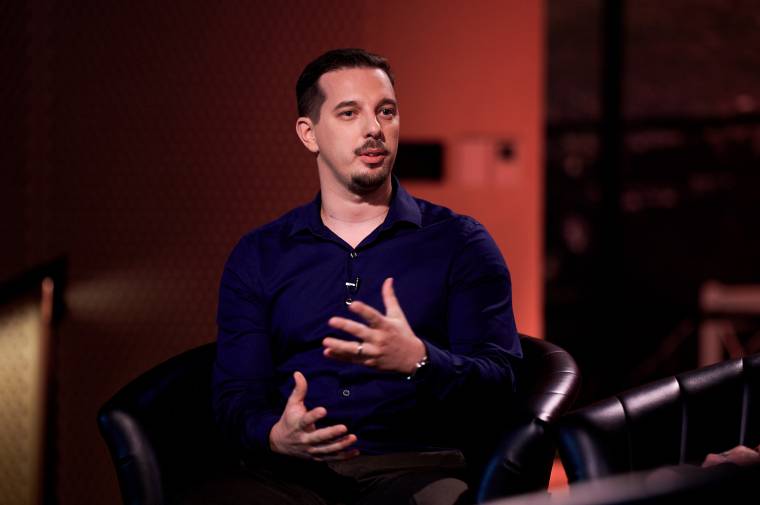 " Lease securities its preparation and delivery is costly in several respects, on the one hand for printing and envelope costs, and on the other hand for a large factory or production plant with several physical locations, several components and teams, it must be logistically delivered to the final consignee, that is, it takes time not only from the HR department, but also from the brigade leaders and their immediate superiors, who have to collect them and hand them over in person.In addition, it simplifies the process for white-collar workers, as the hybrid or the payroll must also be sent to long-term teleworkers, in which case a push of a button is sufficient, and you will already receive the statement in encrypted pdf format "- summed up the essence of the solution István Tóth, Head of Communications for Computerworld.hu.
For Talk-A-Bot's internal communication developed Cheq tool delivers documents to employees paperless, contactless, fast, and in compliance with current GDPR regulations. In addition to the well-known, highly encrypted Viber platform, Cheq can run on the Microsoft Teams framework or, in the case of corporate needs, on Cheq's own application.
The new method of sending employment documents is mostly for companies with a significant number of manual workers. where communication processes are still only slightly digitized. Avoiding the risk of coronavirus infection has put the labor department of these companies under strong pressure to develop the necessary new methods.
Hardware, software, tests, curiosities and colorful news from the IT world by clicking here!