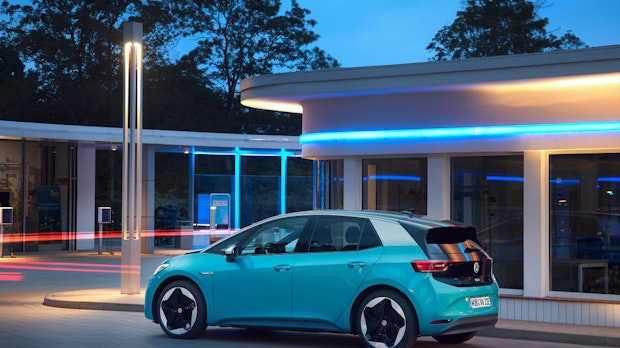 Together with the electric car experts from the P3 Group, the major Swiss bank UBS has taken apart a VW ID 3 and with Teslas E-cars compared. The industry analysts came to the conclusion that the VW platform for the production of electric cars (MEB – modular electrification kit) was "fully competitive" with Tesla in terms of costs.
When it comes to batteries, Tesla is still ahead of VW
VW achieves a "first-class energy density, Efficiency and scalability ", as reported by electrive.net, who have received the UBS analysis. But when it comes to batteries, VW is still well behind Tesla. The cost disadvantage here is currently 1,300 US dollars per manufactured car. With the introduction of the new batteries in the Model Y, Tesla could expand the cost advantage of the batteries compared to VW to 2,000 dollars.
However, with the battery cells from LG used in the ID 3, VW is in the top 3 worldwide, along with CATL and Tesla, according to UBS analysis. Meanwhile, the Volkswagen Group's software platform and ecosystem are first class, but VW is years behind Tesla. According to the bank analysts, VW has made a big leap in centralizing IT hardware. When it comes to software, however, there are still no major differences to other manufacturers.
Speaking of VW software: The group announced on Friday that ID 3 and ID 4 will receive updates "Over the Air" in the future. The prerequisite for this is software version ID 2.1, which should be on board for all ID models produced since the calendar week eight. All existing ID owners will gradually be provided with the new software, as VW says. To do this, you have to go to the dealer once,
Over-the-air updates from summer 2021
VW announced the first "over-the-air" updates for ID customers for summer 2021. From then on there should be an update every three months. In addition to optimizing software performance, this should also contain new functions and options for customization. "The introduction of 'over-the-air' updates is the next important step in our transformation into a tech company and the development of new business models," commented Volkswagen boss Ralf Brandstätter.
Most read