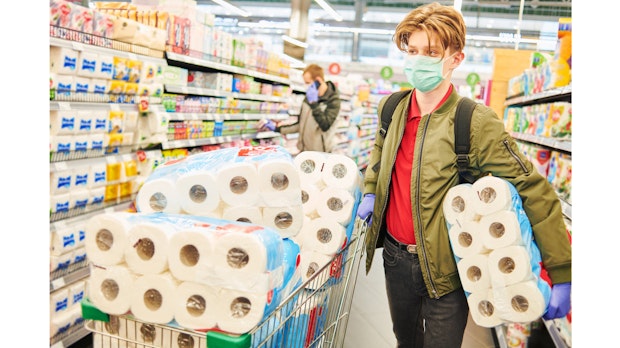 The corona generator uses three lines – based on the three colors of the national flag – to put together a decision on measures that has washed itself. All you have to do is click the prominent button that says "Restart". Without further ado, the corona generator gets into "thinking" and a short time later throws out a decision. It is always faster than the MPK.
The Federal Government decides
The respective "decision" always begins with the words "The federal government decides" and mostly contains suggestions that we would have considered completely stupid before the pandemic . Now, with the knowledge of what is possible, many a proposal is almost credible. Creepy…
The satirical project is doing the rounds on Twitter. In the meantime, it had entered the top German Twitter trends under the hashtag # measures generator. One of the creators of the project writes on her Twitter account @zwetkaffein that the measures sometimes feel as if they were drawn by chance. So that everyone could do it the same way, she had "prepared something" with the web developer @NickHatBoecker.
Bundestag open at three o'clock in the morning
The suggestions of the Corona measure generator can can be shared directly via Twitter, which the user base makes good use of. Some suggestions seem almost realistic, such as this one: "Close the car industry with a well-developed hygiene concept". Or the one, if it takes even longer: "Let universities tear down in the evening", as well as "blow up fitness studios during the summer holidays." At least "send universities to short-time work after consulting the EU Commission" could be a good tip.
It may take some time to come up with one or more decisions that match your sense of humor. But then you can put together your own corona ordinance and from now on see for yourself how difficult it is to actually implement some resolutions. But before you put your regulation into force, please make sure to check its legal feasibility. Not that you have to apologize publicly on Twitter tomorrow;)
You might also be interested in