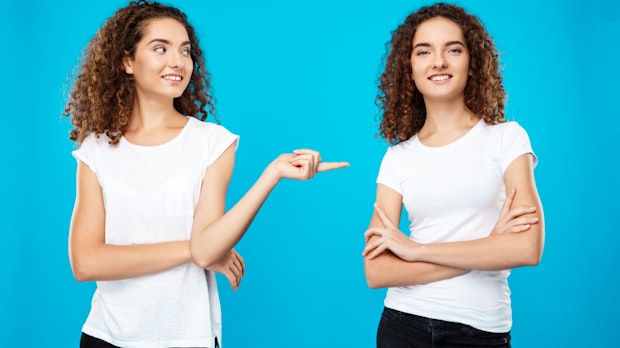 A low whirring fills the room. Everything is green. 30 spotlights leave no space for shadow. 106 cameras are aimed at the center of the room. One of Tiktok's most successful influencers sits there and goes about his trade: pottery. Dax Newman is the ceramics pop star. He is only dressed in jeans and a leather apron, his hands form a sculpture on the turntable. The pulse beats faster not only among teenagers. Usually they watch the Sunnyboy work via video. But this time it's different. Dax is sitting in 1RIC's green room. The startup from Los Angeles specializes in "volumetric video recordings". But 1RIC really made known an app that appeared a year ago: Jadu, the platform for digital doppelgangers. So now Dax Newman can also be digitized. 1RIC calculates its avatar from the recordings in the Greenroom.
Maybe Dax wouldn't sit in this chair if the coronavirus hadn't accelerated the further development of avatars extremely. Or at least draw the public's attention more to virtual realities – from zoom meetings to digital trade fairs to pop concerts in Minecraft. This has opened up immense marketing opportunities. For celebrities who make their digital double pottery, dance or sing as well as for all those brand manufacturers who can now also sell their virtual products to the avatars of mere mortals for real money.
WebXR Experiments: Google starts web showcase for AR and VR with its own apps
When the rappers from 100Gecs appeared as little block figures in Minecraft, the During the performance, concert goers roam an imaginatively designed virtual world and buy loads of merchandise. Other musicians had similar ideas: Travis Scott sang on Fortnite, The Weeknd performed on Tiktok and in January Sony brought Madison Beer live to the virtual stage at CES. All concerts were live broadcasts, not videos. The Weeknd drew two million users to Tiktok. With a single concert.
The events of these pop stars point the way to the future: "Even when Corona is over, there will be events that either prevent the audience or the artist from traveling to a gig, "says Alyssa Bereznak, a journalist for the US online magazine The Ringer. Then there is the digital gathering.
You might also be interested in