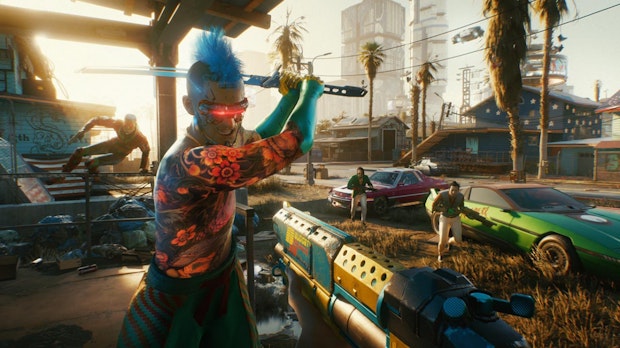 As part of a ransomware attack on the CD Projekt Red game studio, criminals are said to have also got hold of the source code of the in-house game engine and several games. The source code has now been offered for sale in a hacker forum. The auction was later closed with the notice that a buyer had been found. This goes back to information from the Israeli company Kela, which specializes in monitoring darknet activities.
According to Kela, the bid was made for the source code at $ 1 million. In addition, the $ 7 million price was announced for immediate purchase. Kela employees explain to the US publication The Verge that they consider the auction to be genuine. However, it remains unclear who bought the source code and how much money went in the end. From a screenshot published by Kela on Twitter it can be deduced that as part of the deal, the buyers agreed that the source code would no longer be distributed by the hackers.
Who would have a use on the purchase of the Cyberpunk 2077 game engine?
While the modder scene is probably keeping its fingers on the If the source code of Cyberpunk 2077 and The Witcher 3 were to leak, they would hardly invest millions in stolen software. Even the competition could hardly use the illegally acquired source code in their own games without the developers involved noticing. Since the hackers are said to have agreed not to further distribute the source code, many observers on Twitter suspect that CD Projekt Red itself could be the buyer.
However, after the attack became known, the game studio publicly stated that it would not respond to the hackers' demands or negotiate with them. Because that would only incite criminals to carry out further attacks of this kind.
Also interesting: ransomware attack: travel company pays 4.5 million to cyber extortionists
Most read