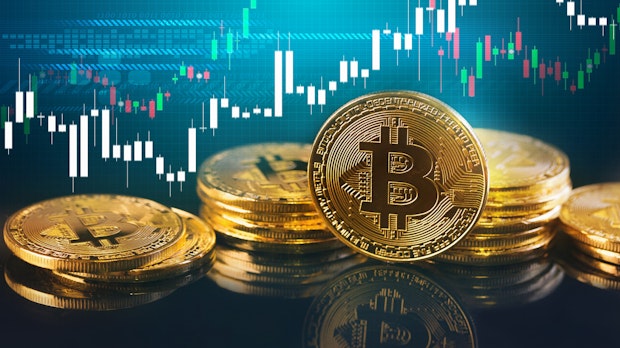 Coinbase, crypto trading platform from the US state of California, wants to be listed on the New York Stock Exchange and has for it submitted its securities prospectus. Various mandatory information must be made therein. Among other things, the business figures are communicated.
The presentation of substantial risks is also part of it, so that potential investors can get an idea in order to be able to make an informed investment decision afterwards.
At this point Coinbase identifies a company risk, which should surprise many readers of the prospectus. Because none other than Satoshi Nakamoto considers Coinbase to be a danger. Business Insider reports.
Coinbase sees these risks in the person of Nakamoto
If the identity of the pseudonymous person or persons who developed Bitcoin were to become known, this could lead to massive distortions. If Nakamoto also transferred its Bitcoins, this could destabilize the entire market, Coinbase says.
To what extent the disclosure of the Should the identity of the crypto inventor have a massive impact, it does not appear understandable at first glance. The concerns are primarily related to the psychological aspect that if Nakamoto's entire Bitcoin inventory could be assigned to a specific person, the actually decentralized approach of the cryptocurrency would feel to collapse.
The fact that the transfer of his or her bitcoins could lead to a destabilization of the market quickly becomes apparent. After Nakamoto was the first miner ever and the mining went relatively quickly at first, he is assigned a share of the total of around 21 million possible Bitcoin of over a million. If Nakamoto were to throw more than a million Bitcoin onto the market in one fell swoop, a collapse in the price would not be entirely unlikely. It should be noted that currently only around 18.5 of the total of 21 million Bitcoin have already been mined.
Who is Satoshi Nakamoto?
Nakamoto is said to have accompanied the development of Bitcoin from 2008 to 2011 and then withdrew from the project . In the meantime, there have been repeated speculations about the identity of the Bitcoin inventor.
In 2016, the Australian entrepreneur Craig Wright claims to be Nakamoto. After the FBI began to show an interest in him, Wright backed down.
In 2015, the New York Times declares Bitcoin developer Nick Szabo to be Nakamoto. Szabo had already developed a crypto currency called "Bit Gold" in the 1990s. Linguists had also looked at documents attributed to Nakamoto and documents by Szabo as early as 2014 and discovered so many similarities in them that they were sure that Szabo was Nakamoto. He simply stated that he wasn't, but thanked him for the suspicion.
In the Wikipedia entry about Satoshi Nakamoto there are a total of thirteen names of people to whom the identity should already be assigned. Among them is now only the second richest person on earth.
Elon Musk was in a blog post in 2017 by former SpaceX employee Sahil Gupta has been declared Nakamoto. Using his favorite medium, Twitter, he clearly rejected the presumption and called it untrue. He has parts of a Bitcoin somewhere, but doesn't even know where.
Not true. A friend sent me part of a BTC a few years, but I don't know where it is.

– Elon Musk (@elonmusk) November 28, 2017
In the meantime, Musk's indifferent stance on Bitcoin has changed drastically. After all, as Tesla boss, he has already bought Bitcoin worth 1.5 billion US dollars this year. Bitcoin, which fluctuated around $ 10,000 in 2017, is now at $ 47,000 and had already prepared to hit the $ 60,000 threshold.
Most read