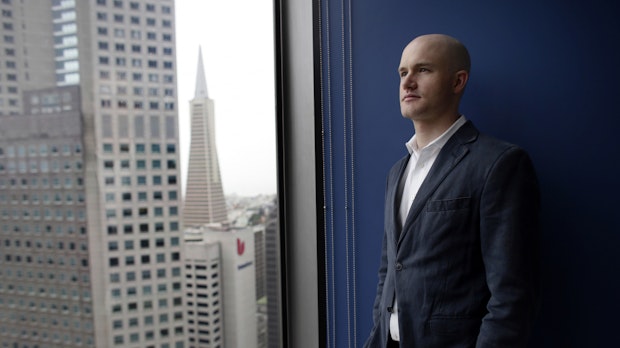 As early as December 2020, Coinbase announced for the first time that the company wanted to go public. Now the crypto marketplace has revealed the first details. Like Spotify or Slack before, Coinbase also wants to forego a classic IPO and instead bring the company shares on the market via a direct placement.
In the case of a direct placement shares are floated on the stock market without costly support by investment banks. The usual pricing process is also eliminated. In addition, no new shares will be issued, only existing share certificates will be placed on the market. This is to prevent a dilution, i.e. a decrease in the value of the existing shares.
In a classic IPO, major shareholders also agree on a so-called lock-up Period. During this time you are not allowed to sell any shares in the company. Because that in turn could push the price down shortly after the IPO. In the case of direct placement, however, the lock-up period does not apply.
Coinbase: Valuation of 50 billion dollars possible
Coinbase only recently started offering shares on the secondary market. There, employees can sell their shares before the stock market starts. According to the journalist Frank Chaparro, who specializes in Bitcoin topics, the shares are traded there for 200 US dollars. This leads to a valuation of the crypto start-up of around 50 billion dollars.
The last time Coinbase had in 2018 as part of a Series E -Financing round the company valuation made public. Back then, it was worth $ 8 billion. Since then, the provider – and the entire crypto market – has grown strongly. In terms of trading volume, Coinbase is now the second largest crypto marketplace in the world and number one in its home market, the USA.
Coinbase was founded in 2012. The marketplace has more than 43 million customers and is active in more than 100 countries. According to the company, Coinbase's total trading volume is more than $ 455 billion.
Also interesting: Stripe, Robinhood, Coinbase and more: These billion-euro IPOs are due in 2021
Most read