Articles, Switch Articles, Nintendo Switch
27th Manga Barcelona
Manga Barcelona is finally back!
The 27 Manga Barcelona , organized by FICOMIC , was held on Friday, October 29 to Monday, November 1, 2021 at the Fira Barcelona Montjuïc . On this occasion, it had a wide range of activities that included conferences, round tables, interviews and meetings with authors, signature sessions, workshops, gastronomy, film screenings, concerts, contests and other activities related to popular culture and traditional Japanese.
As you know, last year this event could not be done in person and only online events could be held, due to the coronavirus pandemic . For this reason, this year, with the aim of celebrating the 27 Manga Barcelona with the maximum safety guarantees and safeguarding the health of workers, organizers, exhibitors, visitors and suppliers in relation to the spread of COVID-19, some .
Therefore , this event marks the return of the great festival of manga, anime and Japanese culture to the presence . A long-awaited return that was developed in the usual place, making use of the pavilions 1, 2, 2.1, 5 and Plaça Univers , but with some changes regarding the location of certain spaces to adapt to the demands of the health situation. His hours were 9:00 a.m. to 8:00 p.m. .
Distribution
So that you can make a better image of the event, I leave you an image of the distribution of the 27 Manga Barcelona, ​​
as well as all its content below:
Nintendo Space
On this occasion I attended on Saturday, October 30 and I will focus on telling you about the space dedicated to the great N. One more year Nintendo , offered their latest releases, as well as other titles that are already available in the market.
The novelty of this year is that they have made a collaboration with the chain of stores GAME . The Japanese company was present in Palace 1 of the Fira Barcelona Montjuïc with a space, much smaller than on previous occasions, dedicated exclusively to games and licenses of Nintendo Switch, with a wide variety of titles for all types of players. In addition, one of the incentives was to be able to try the new Nintendo Switch (OLED model ) , and evidently I did not miss the opportunity to do so.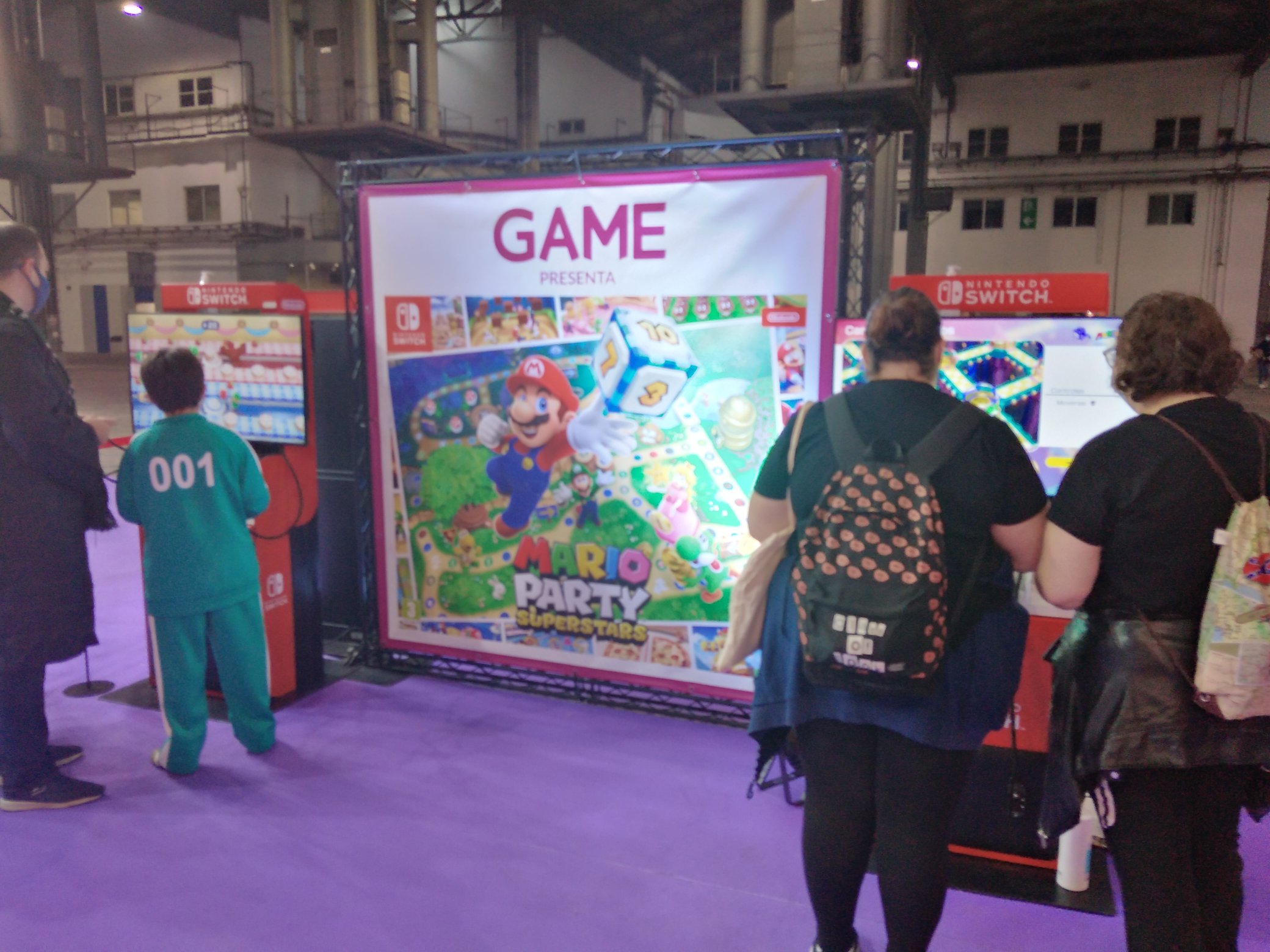 Switch Games
You can see a complete list of all Nintendo games that could be tried in the living room (divided by model) and a series of images below:
– On Nintendo Switch (normal model):
Mario Party Superstars

Super Smash Bros. Ultimate

Super Mario 3D World + Bowser's Fury
Mario Kart 8 Deluxe
The Legend of Zelda: Skyward Sword HD
Ni no Kuni II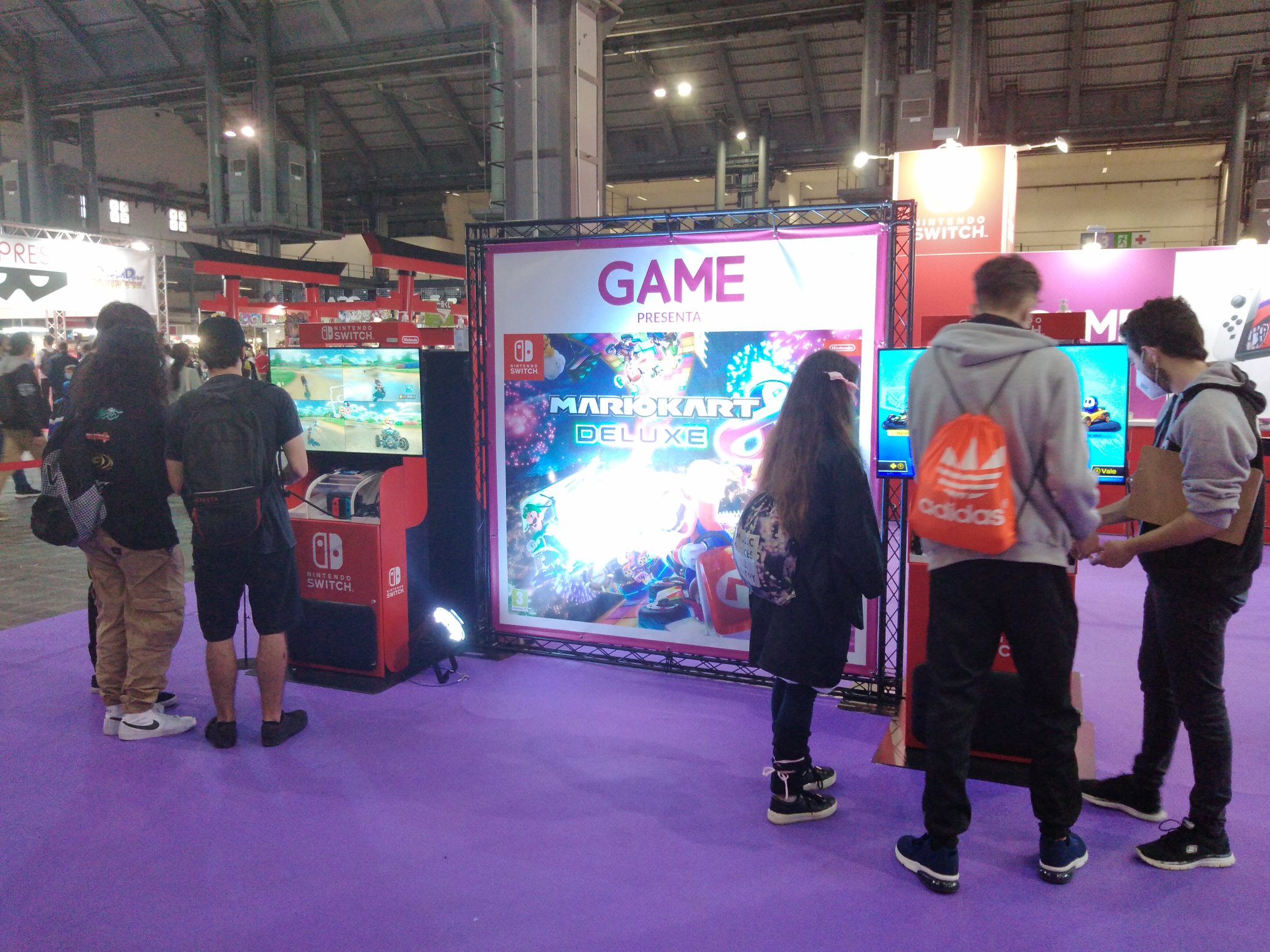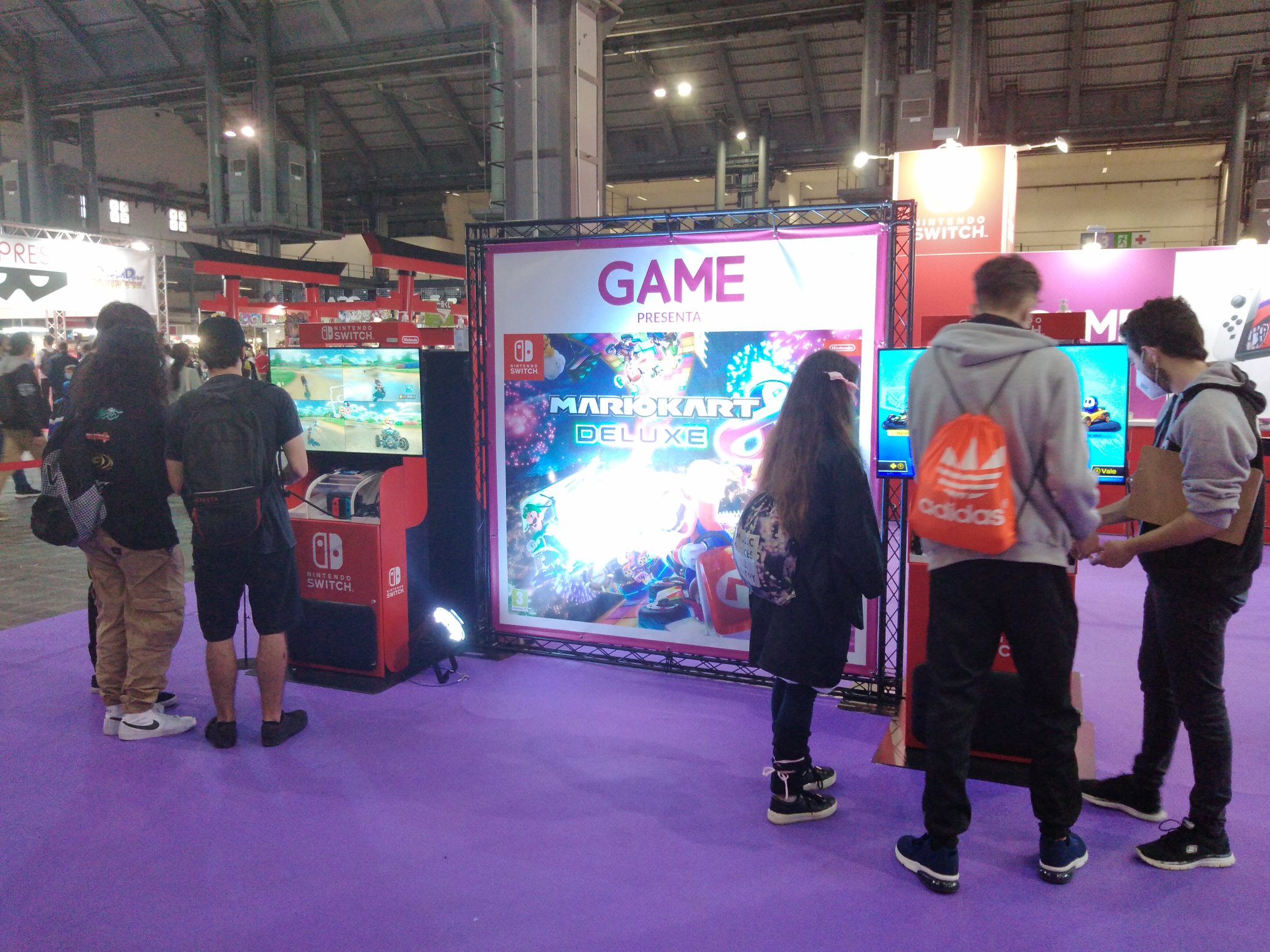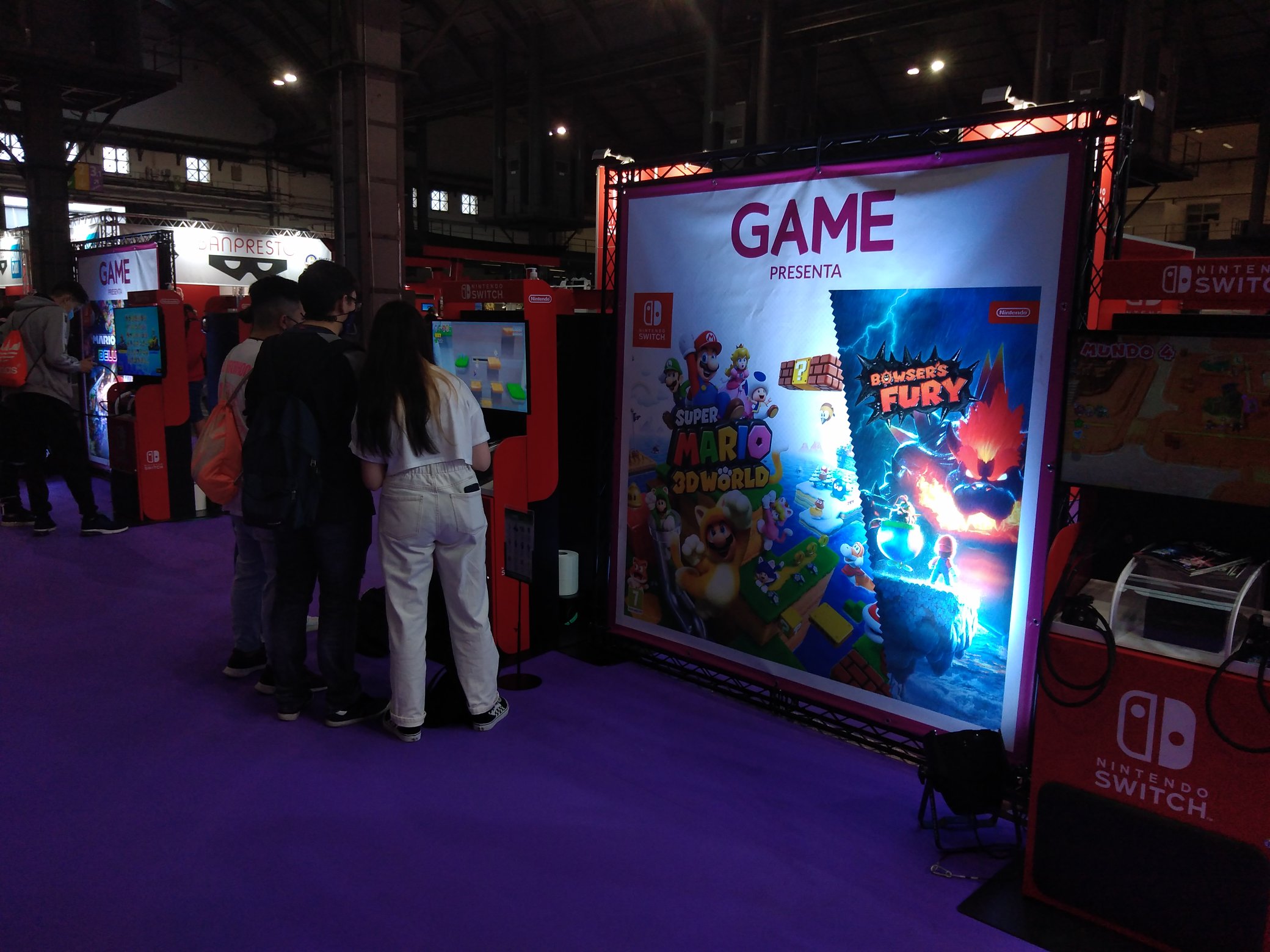 – On Nintendo Switch (OLED model):
Captain Tsubasa: Rise of New Champions
The Legend of Zelda: Breath of the Wild
Monster Hunter Rise
Dragon Ball Z: Kakarot
Luigi's Mansion 3
Super Smash Bros. Ultimate
Metroid Dread
Monster Hunter Stories 2 : Wings of Ruin
Naruto Shippuden: ultimate Ninja Storm 4
My Hero One's Justice 2
Jump Force Deluxe Edition
New Pokémon Snap
Pokémon Sword and Shield
Trials of Mana
Person 5 Strikers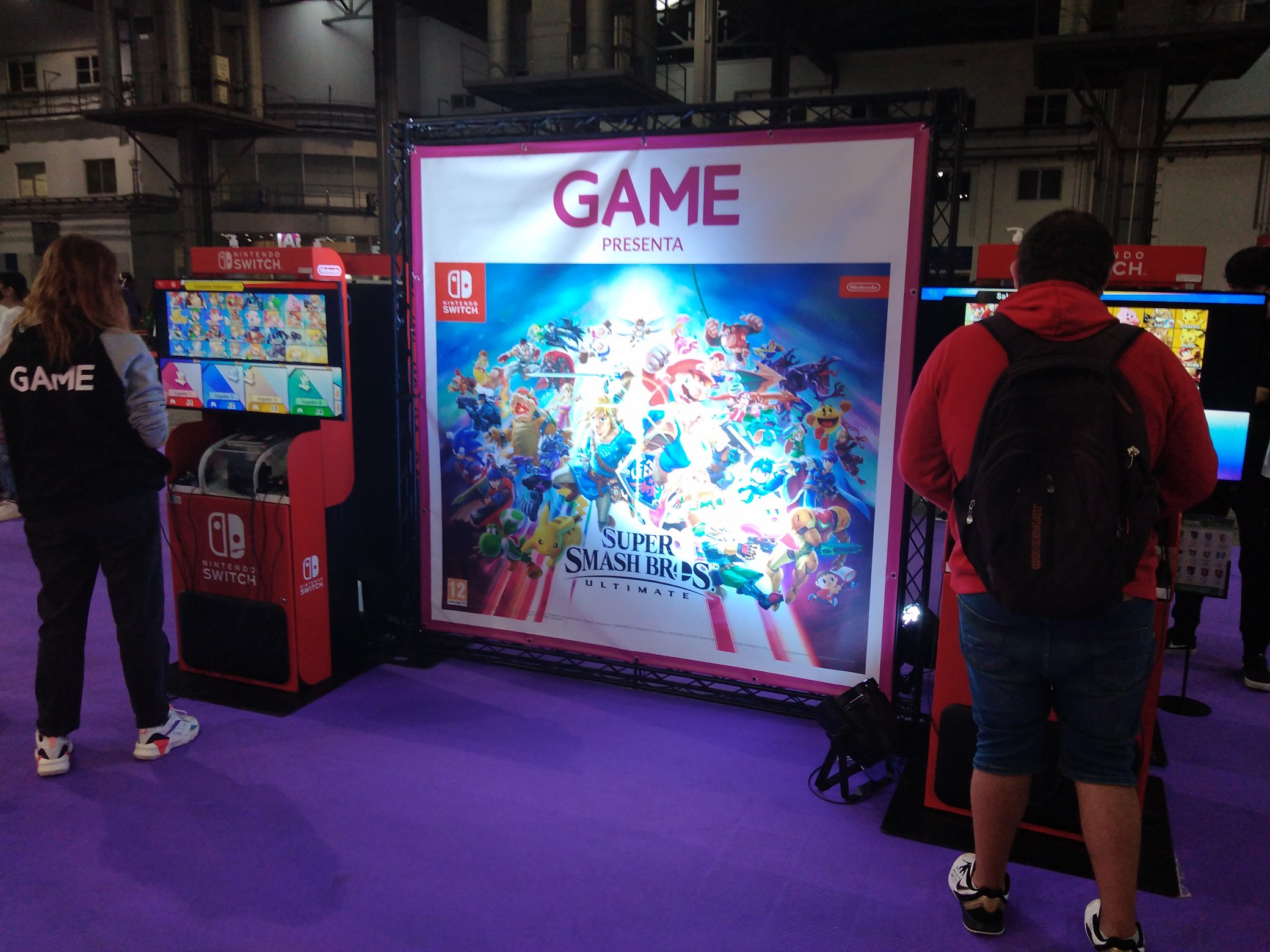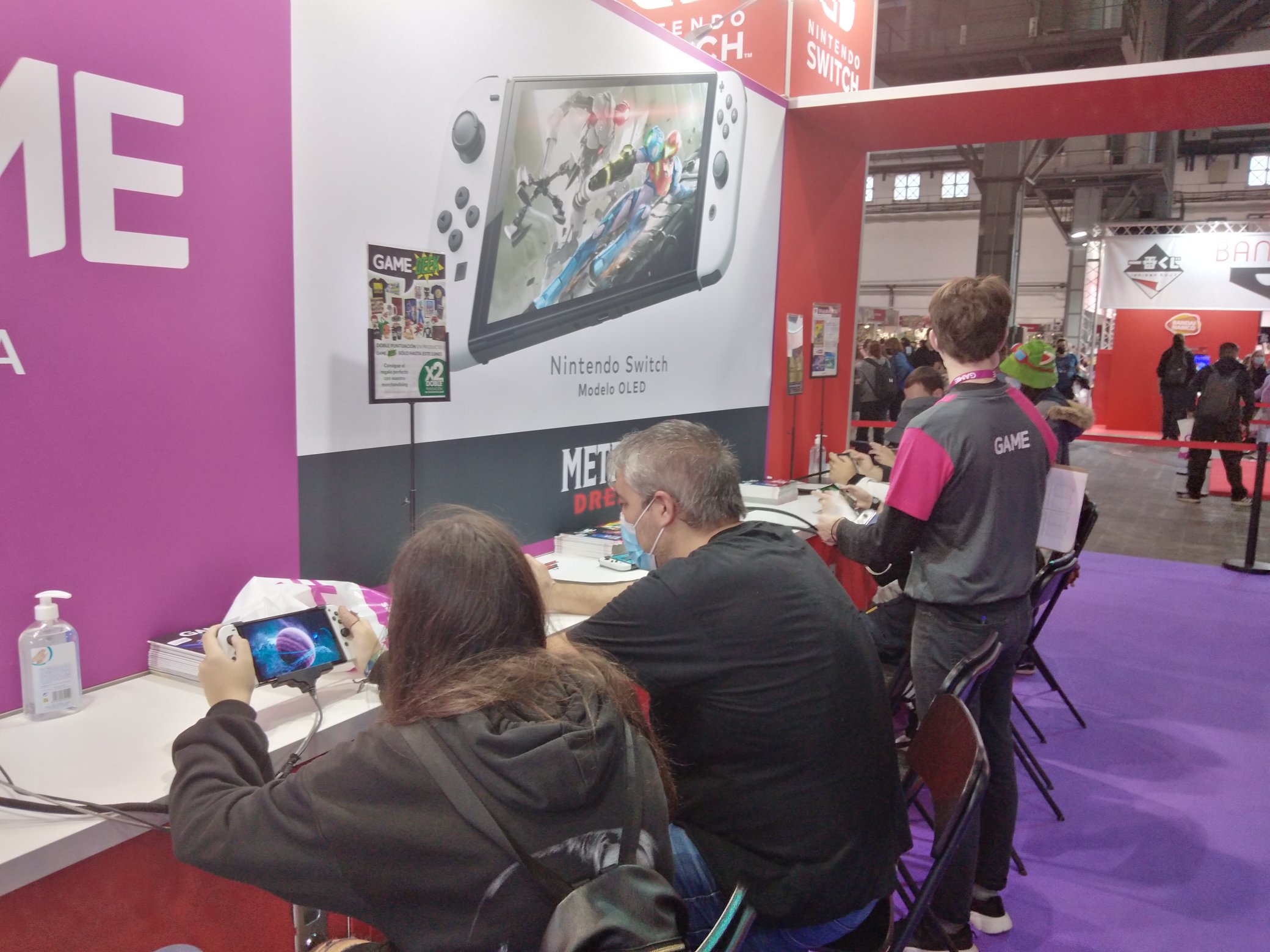 As you can see, there was a large number and above all a variety of titles to try, so a fan of video games in general and nintendero in particular could pass hours literally just in that space to test everything.
Without a doubt it has been an edition initially marked by uncertainty and great effort; with full support from exhibitors and the public, the show was held in 70,000 square meters , 80% of regular exhibitors and more than 122,000 visitors (80% of 2019). The organization declares itself very satisfied with the result and the success obtained, since the return the face-to-face format has been a great challenge , a race against time that began to organize with restrictions that later rose at the gates of the first day.
And this has been all for the moment nintender @ s. The truth is that it is always a pleasure to be able to attend the Salón del Manga / Manga Barcelona and enjoy everything it offers. Once again it has stood out for being well organized, with spacious spaces and with a large number of activities to do. I have enjoyed it to the fullest, so I hope you liked what has been described so far and that all of you are encouraged to go next year, because believe me that the experience is very worth it. See you there next year!